In The Media
---
The following is a sample of where Wealth Within has been profiled in the media.
How About a Bigger Tax Return
02 Jun 15

It's almost tax time again, and depending on whether you expect to receive a tax bill or tax cheque may determine how you feel about doing all of that preparation to lodge your return. Now, if you find yourself a bit out of your depth when it comes to tax, then it is really important that you know the tax lingo, and I'm here to shed some light on some of the common terms and possibly help you maximise your chances of a bigger tax refund. Some of you may have more than one return to prepare, particularly if you receive an income in your own name and perhaps hold assets in a trust, or company...
Read the Markets Like You Do Footy
25 Apr 15

It's that time of year again. Football fever is running hot, go Cats! Just as you can use your knowledge of how players and their teams have performed in the past to determine the likely victor in 2015, so too you can use price history for stocks and sectors on our market to determine where they — and therefore where the overall market — will be trading this year. Early in the season, it's not easy to pick the champion team or even the final eight. However, knowing last year's best increases your odds in the next. And, as the weeks unfold and your knowledge of the teams and players grows, you narrow down your short list, using probability to determine the final eight....
Women Put Safety First
11 Apr 15

Janine Cox, an analyst at fund manager Wealth Within, says many investors assume there is only one way to manage risk: to ride out the ups and downs over the long term – time and diversification. "This is fine when the market is going up but it doesn't give investors the confidence that they need when their investments are falling,'' Ms Cox says. However, there is a simple way to invest with less risk by removing the problem of having to ride out or worry about the big losses, she says. Investors should consider stop-loss thresholds, where they sell their shares if the price drops to certain trigger points, Ms Cox says...
Fruits of Temptation
28 Feb 15

However, Dale Gillham, chief analyst at Australian fund manager Wealth Within, says too much diversification can be unhelpful. "Australia is a concentrated market, as are many other markets around the world, however, we need to be careful not to take this out of perspective,'' Mr Gillham says. "Investors simply want good returns and for their money to be safe. The Year Book shows the Australian market is the second best performing in the world. "Why would anyone move money to a market where returns are decreased — especially when concentration risk can be easily managed with a little know-how...
Is it Time to Buy Resource Stocks
10 Feb 15

Rising dividend yields on big mining stocks are a temptation, but beware the risks. When asked to write an article about buying big mining stocks for their rising dividend yield, I was not used to hearing the words dividend yield and mining stocks in the same sentence. Buying any stock just to get a dividend is not a good investment, regardless of the return being offered, the current market conditions or the size and profile of the company. I understand that with the cash rate at historical lows, finding a return greater than 3 per cent is attractive, and some of the big resource companies currently offer dividend returns around...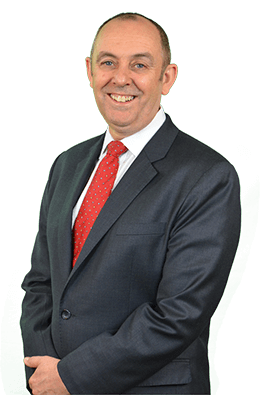 The number one skill all individuals should possess, if they want long-term success in the stock market is the ability to accurately identify direction...
View all Trading Courses