In The Media
---
The following is a sample of where Wealth Within has been profiled in the media.
Godfreys Launches $78million IPO
26 Nov 14

But Janine Cox, investment analyst at Wealth Within, is wary of the potential success of another retail IPO, which she says are "not that popular at the moment". "However, this could change in the new year if the data shows that retail spending is improving," Cox told SmartCompany.
Woolies Fans Need to Let Go
15 Nov 14

Long term investors are passionate about their Woolworths (WOW) shares, and the GFC certainly strengthened this resolve, with the shares falling less than the market at that time. However, even when the reverse is true, and recently this occurred, some investors will continue to hold no matter how far shares fall. But what's the risk, and why put any company on such a high pedestal? Investors argue that WOW is in the top 20 listed Australian shares on our market and they are able to walk right into one of the stores, which provides a sense of comfort...
Road to Recovery
08 Nov 14

"Some importing companies could be in a bit of strife with the dollar dropping,'' Wealth Within analyst Janine Cox says. "It's the time to look for quality companies that have reported good results and have rising share prices. If you have all those things lined up that means the big money is getting behind those shares and that's what investors should look for. "It's not the time to look for cheap stocks or trying to buy stocks that are falling...
How to Protect Your Money in a Volatile Share Market
04 Nov 14

If you own individual stocks outside the top 100 ASX companies or you've bought into companies whose share price has been particularly volatile, your portfolio may not really be geared towards a longer time frame, says Janine Cox, investment analyst at Wealth Within. "A lot of people might be thinking they're long-term investors because they don't want to do any work, but actually they have stocks that need to be managed," she says. Investors who aren't interested in looking at share prices every day may be better off sticking to larger companies with long histories of steady price growth, Cox adds...
All That Glitters is Not a Golden Opportunity
15 Sep 14

For the modern investor, buying gold certainly has its allure, particularly when other investments can seem more risky, certainly the case around the GFC. Before you get too excited, let me say that not every street is paved with gold, and as with any investment, there are times to buy and times to sell. It is extremely common for investors to fail, simply because they fail to sell. This occurs because they have never learnt how, and is why, when teaching the how, I harp on the setting of stop losses. Investors who fail to set a stop loss, or exit strategy, invariably continue to hold, and as a result, turn a capital gain into a loss...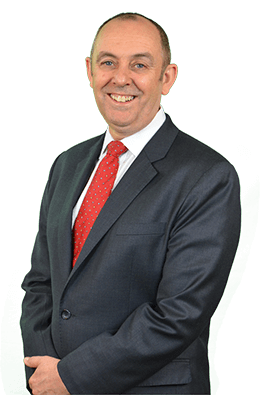 The number one skill all individuals should possess, if they want long-term success in the stock market is the ability to accurately identify direction...
View all Trading Courses