In The Media
---
The following is a sample of where Wealth Within has been profiled in the media.
Share Investing For Absolute Beginners
20 Jun 14

Janine Cox, investment analyst at Wealth Within, advises beginner investors to ask themselves a few key questions: How long do I want to put money into the stock market for?; How much am I going to invest?; Am I going to make regular contributions? How do I teach myself to invest? Cox encourages anyone starting off on their investment journey to take the time to get the know-how. Otherwise, she says, you run the risk of being someone who continually takes tips, but doesn't know how to interpret the information. The sooner you start to get the knowledge you need, the quicker you can get to a point...
Conscious Capitalists Cash In
16 Jun 14

Fund manager Wealth Within analyst Dale Gillham says responsible and ethical investing is becoming more popular. "Since the global financial crisis and the washout of corporate greed and dubious practices, the investing public has become more and more interested in ethical investments and less trusting of corporations,'' Gillham says. "The GFC provided the public with a very real and stark reminder that 'profit at all cost' means that someone loses. "Can ethics and profits mix? Absolutely. However, it will only be wide spread if the investing public continue to develop a bigger and louder voice by demanding it...
Moody Market Still in Uptrend
10 Jun 14

In general conversations about the share market, most people believe market movements are caused by news or political events. But I suggest it is the social mood, or the general mood of a society, that actually determines the market's direction. The entrenched belief that the daily news moves the market has been reinforced for so long that when I am teaching people to trade the markets, many struggle to accept that the opposite could be true because they are so used to reacting to the news - and as a result are not trading profitably...
The ABC of Investing
14 May 14

One of the biggest beginners' mistakes is in thinking a 50-cent stock is better value than a $50 one, says Dale Gillham, chief investment analyst at Wealth Within, which runs the only accredited diploma in share trading. ''They believe they get more shares and, as such, are more likely to get a better return, which is simply untrue,'' he says. Another is not having a selling price in mind when you buy. If nothing else, this concentrates the mind wonderfully, because it will force you to put a value on the stock, which in turn will mean doing some homework. ''Your exit price is more critical than the buying price,'' Gillham says. So where do you start...
The Gloomy Country
14 May 14

However, fund manager and Wealth Within analyst Dale Gillham said domestic investments usually offered stronger, more stable returns. Unlike those from other nations, Australian dividends also carried tax credits, while international shares were subject to withholding tax, Mr Gillham said. "There are also enough places in Australia to invest your money without going overseas,'' Mr Gillham said. "There are 500 shares for example on the All Ordinaries Index, when in fact you really only need 10 stocks for your portfolio to work. "Investors also start to lose control to some degree when they invest overseas...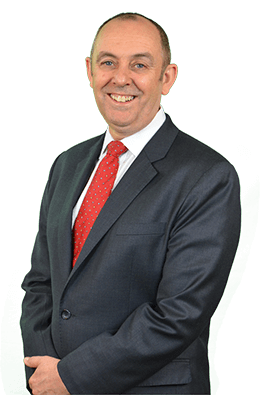 The number one skill all individuals should possess, if they want long-term success in the stock market is the ability to accurately identify direction...
View all Trading Courses