In The Media
---
The following is a sample of where Wealth Within has been profiled in the media.
Research House Warns on Performance Fees
14 Apr 14

Speaking to InvestorDaily, Dale Gillham, director of boutique fund manager Wealth Within, said when it comes to performance fee funds it can be difficult for investors to establish what they will be paying so it is important for investors to focus on a few factors. "You shouldn't be paying a performance fee on a negative return, regardless of whether it outperforms the index or the benchmark and the fund needs to have a high water mark before they start charging," Mr Gillham said...
There is More to Shares Than Beginners Luck
24 Mar 14

Wealth Within's founder and analyst, Dale Gillham, says when you know why you want to invest, you will also know what strategy to adopt. But "buy and hold" is not a strategy. "Using a buy-and-hold approach will see gains made during bullish periods and gains decimated when the bears take control." he says. "Use a stop loss to protect your capital. A stop loss is simply a price point where you sell a share if the trade turns against you. I suggest exiting at 15 per cent below your buy price. This will achieve superior returns because the portfolio will not suffer large losses...
Aussie Companies Deliver on Dividend Growth
11 Mar 14

Chief investment analyst at Wealth Within, Dale Gillham says that looking to dividend paying stocks for income is generally an Australian phenomenon that has developed in part because of the structure of our market where a small number of very large companies dominate the index. "Dividend yield and dividend payments themselves are heavily promoted in Australia as a way of keeping shareholders happy," said Gillham. This contrasts with other developed markets where investors tend to be more comfortable looking at other asset types, such as fixed interest for the income component of their portfolio...
Why it Pays to be Specific When Investing
26 Feb 14
Mr Sterling, a sharemarket ­analyst at private investment company Wealth Within, says traders with experience are looking for strong trending stocks to make a short-term play for profit. Trending stocks are those that demonstrate a clear propensity to either increase or decrease in value, in contrast to stocks whose prices remain largely unchanged. "This is because trending stocks tend to have long-term moves both up and down. This is good from a trading perspective as you're able to identify strong momentum as the market unfolds in a particular direction. Trending stocks tend to be those in growth type industries," he says...
Do You Want to Become Independently Wealthy
18 Feb 14

Experience shows that if you want to make more money you need to invest and, when it comes to making an investment decision, you need to get educated, do the research and plan your investment approach. There is no shortcut to this, as hundreds and maybe even thousands of people have learnt the hard way – they might have thought they had found a quicker way to invest, but later realised they have been ripped off as a result of empty promises. I would like to share what I know so that you do not fall prey to spruikers selling the dream of easy money. We often receive calls from people who have handed over thousands, if not tens of thousands, of dollars...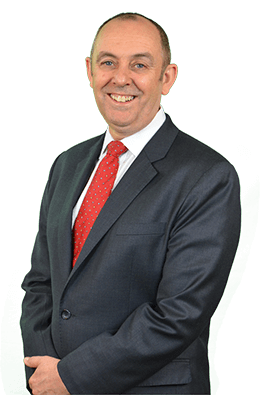 The number one skill all individuals should possess, if they want long-term success in the stock market is the ability to accurately identify direction...
View all Trading Courses