In The Media
---
The following is a sample of where Wealth Within has been profiled in the media.
Jewels in Hunt for Distant Dollars
15 Feb 14

Wealth Within global market strategist David Thang says that Australian shares make up less than 3 per cent of the global market, which means sticking to local investments can be too narrow for some investors. Overseas markets offer more diversification, he says, although they also come with greater risk. "Investors also need to consider the issue of currency risk. Unless an investor understands how to offset their risk of currency fluctuations, such an investment ought to be considered high risk and not for the average investor,'' Thang says...
Get Your Portfolio Recipe Right
11 Feb 14

The key ingredients every beginner needs for success. Have you ever tried to make a pie without a recipe or plan? How often does the amazing dish you thought you would create come out a flop or worse than your expectations because you missed a few important steps? When it comes to the share market, profitable investing ought to be as simple as following a recipe. In reality, many people who invest do not have a recipe or plan and as a result their investment pie does not end up as expected. Successful investing requires the right preparation and having the right ingredients. Without them, you create a mess...
Investing in Shares: Five Strategies Explained
31 Jan 14

Dale Gillham, chief investment analyst at Wealth Within, says that ultimately the important thing for investors is to find an approach that keeps emotional knee-jerk reactions at bay and aligns with their goals and risk appetite. "There is no real 'right or wrong' answer when it comes to the method of analysis chosen," Gillham says. "Investors should choose a method they are comfortable with and importantly can prove works over the long term for them...
Wealth Within Bearish on Chinese Equities
21 Jan 14

Speaking to Investor Daily, Wealth Within analyst David Thang said he is bearish on both the Shanghai Composite Index (China) and Hang Seng (Hong Kong). "If you have a look at the Shanghai Composite Index, it has been in a steep downtrend since October 2007 and really, momentum flow over the long term is still very much biased to the downside," Mr Thang said. "I don't thing Chinese equities will bottom any time soon," he said...
Setting Your Financial Goals For 2014
16 Jan 14

With a looming credit card bill courtesy of the festive season plus a brand new year with a whole host of new financial goals, we might be regretting some of those extra festive season purchases. Unfortunately we can't turn back the clock, however you can stay ahead of the rat race with four little words. They are why, what, when and how. Let's face it, if you were told by your doctor that you needed an operation to save your life or that of someone you love, and you needed to raise $30,000 in the three months, can you imagine your heart racing and how time would almost stand still as you realised what this meant and what you had to do...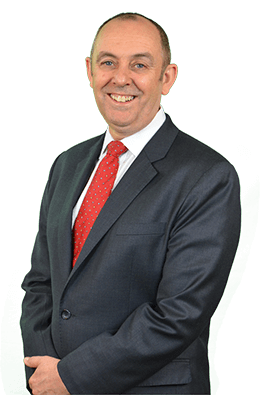 The number one skill all individuals should possess, if they want long-term success in the stock market is the ability to accurately identify direction...
View all Trading Courses