In The Media
---
The following is a sample of where Wealth Within has been profiled in the media.
How to Use Superannuation to Build Your Wealth
07 Aug 13

Most Australians will now have heard about the new reforms to superannuation. In reality most people don't like change whether big or small, and we are all guilty at times of not stopping long enough to read the detail and instead react to talk of changes to taxation that could take a bite out of our savings. But perhaps this is a call to us all to take a closer look at our own financial health? Generally, I see the recent changes around superannuation as quite conservative so forgive me if I don't get on my high horse in support of those with very healthy super fund balances, who according to the changes will soon be paying 15% tax on any earnings above $100,000...
Long and Short of it
16 Jul 13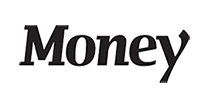 "The odds on a 15% to 20% fall by early next year are high," warns Dale Gillham, executive director of investment education firm Wealth Within. "The uncertain global financial and economic situation means anything could happen." Share investors who have built up big paper profits from share gains over the past year or so can use a range of alternative strategies. As Gillham explains, these include: taking all or part of you unrealised gains now by simply selling shares; betting against the market by using traditional shorting techniques; buying put options or warrants; short selling contracts for difference (CFDs)...
A New Years Fizzer
08 Jun 13

"FOFA wouldn't have changed what went on in Storm," Wealth Within co-founder Dale Gillham says. Much will depend on how forceful ASIC is following its poor track record over Storm Financial and its tardiness in banning a crooked adviser at CBA. Gillham is even more scathing of the takeovers that FOFA has triggered that have turned the financial-planning industry into another banking oligopoly. Say you go to an adviser whose firm is owned by bank A and he recommends you take money out of a term deposit and put it in a bond fund. The choice comes down to bank A's version or non-bank B's...
A Matter of Priorities Weigh Needs and Wants
11 May 13

If you wipe away all the hype around the Budget or the anxiety of making up a household budget, it's a way of helping make choices and decide priorities, Wealth Within fund manager Dale Gillham says. Contrary to most people's beliefs, a budget does not actually restrict your spending or your lifestyle," Mr. Gillham says. The purpose of a budget is actually to do the exact opposite. It ensures you are spending your money in areas that are important to you and so you can achieve or maintain the lifestyle you choose." The trick to budgets is to decide a rating system for how to allocate your money...
Why Diversification in Investment is Key
09 May 13

While diversification is an often repeated investment mantra, Dale Gillham, director and founder of Wealth Within, says many investors do not properly understand the concept. "With diversification, don't look at things like whether you are underweight or overweight in certain asset classes, you want to be overweight in a class which is the next growth phase rather than making sure you are balanced evenly over different sectors," he says. Gillham recommends diversifying by looking to invest in assets with two components, growth and income. For small and medium business owners, Gillham cautions against having all your investment in your business...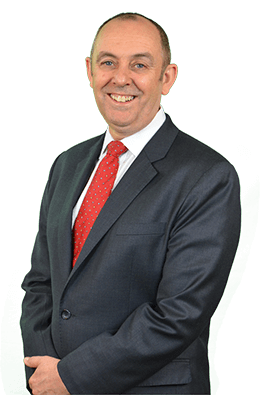 The number one skill all individuals should possess, if they want long-term success in the stock market is the ability to accurately identify direction...
View all Trading Courses