In The Media
---
The following is a sample of where Wealth Within has been profiled in the media.
Are You Leveraging Your Way to Profit or Risking The House
20 Aug 12

In my previous articles I discussed two major areas of investment, leveraging or borrowing to invest and diversification, and how both investors and traders are misled by the myths surrounding these areas, which results in costly mistakes. I will now continue the theme by talking about another form of leverage that causes more people to lose their shirts more than any other. This is the area of derivatives and over-the-counter (OTC) products, which encompass options, warrants, E-minis, CFDs and futures. This area is driven by fancy marketing...
Best Time to Buy in 40 Years
13 Aug 12

Any study of human psychology around investing always reveals how sentiment is heightened at the end of bull and bear markets. Too many investors tend to enter the market near the top and exit near the bottom. I find this interesting because these facts are widely known by investors and traders, and I have never conducted a seminar where those attending did not finish my sentence when I mentioned "amateurs buy at the top and sell at the bottom". Obviously, educated investors do the opposite by buying near the bottom and selling near the top...
Choosing Your Super Fund
10 Jul 12

Do you truly believe you will retire wealthy on your super? When asked, most of us would say they either don't know or they doubt their super will see them living the life they dreamed. For women, more often the super statistics indicate most will fall well short of the minimum needed. If you are well informed, however, it can make the difference between having a comfortable lifestyle and a mere existence. For most, making decisions as to where you should invest your superannuation is not easy, because the choices are extensive...
Telstra Offloads its NZ Operations for $670m
03 Jul 12

Wealth Within investment analyst Janine Cox said the company's share price had been rising over the past four months, and was expected to peak at $4.20 a share in the next few. "It's [due to] the fact that it was already in a nice uptrend, which is a good selling story for the brokers," Ms Cox said. "The fact that this news has come out and that there's a dividend coming up just bodes well for Telstra." Telstra said it would return about $NZ490 million ($A380 million) in cash from the sale to the company using a special dividend. The company said it would book a separate charge for foreign exchange losses...
Share Market Investors Urged to Keep Faith
25 Jun 12

Dale Gillham, chief analyst of private investments company Wealth Within, says there are typical signs pointing to a market bottom. And a move above 4,200 points would confirm an upward trend, he said in a statement. "If this occurs, then I expect we will see a rise through to 4,300 points and, possibly, higher in the next month,'' he said...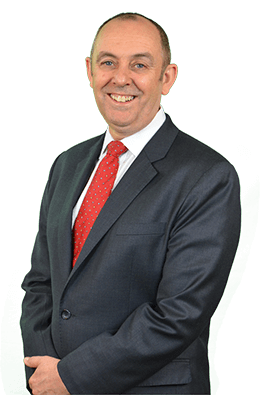 The number one skill all individuals should possess, if they want long-term success in the stock market is the ability to accurately identify direction...
View all Trading Courses