In The Media
---
The following is a sample of where Wealth Within has been profiled in the media.
How to Make The Most of Market Volatility
12 Oct 11
The more volatile the market is, the more expensive put options become, adding 10 to 15 per cent to the cost of the shares, says Dale Gillham, chief analyst at share education and investment company Wealth Within. They also need careful watching because their value decays as they approach maturity. Options over the S&P/ASX 200 Index would be better value, especially for a large portfolio. "Even so it can be cheaper just to use stop losses," Gillham says. "When you buy, put in a stop-loss (at which you sell no matter what). The golden rule is let profits run and cut losses short. It's as simple as that...
Stocks Open Up After European Fund Vote
19 Sep 11

Wealth Within Analyst, Janine Cox said she had expected shares to lift higher than they did after Germany's parliament ended weeks of speculation about Europe's rescue fund on Thursday, by approving an expansion of the eurozone's rescue fund after the local market closed. She said the local bourse hadn't reacted strongly, or Wall Street as strongly as she'd expected, with investors taking a wait-and-see approach to equities. US blue chips rebounded but tech stocks fell Thursday after the crucial EU bailout vote and new US data gave the economy a slightly more positive tint...
Market Unrest Has a Bright Side
18 Aug 11

Dale Gillham, professional trader and analyst at Wealth Within, said ordinary Australians could make money despite the doom and gloom. "When it comes to the sharemarket, Warren Buffett's famous quote is to 'be fearful when others are greedy and greedy when others are fearful'," he said. "There is no better time to focus on making money in the share market than following a substantial pull-back like the one we are now experiencing." He said such a move was always followed by the opportunity to buy quality stocks that had been sold down as investors liquidated their holdings. "There is, of course, a right and wrong way to go about investing," he said...
Market Closes Up Strongly
09 Aug 11

Wealth Within analyst Janine Cox said the gains were the result of institutional and speculative trade following a week of panic in the markets. "The institutionals trade with algorithms, so they'll have a lot of computer algorithms sitting there waiting to pick up the stock when they hit a certain price. "A lot of that can cause a rebound, plus you get a lot of short-selling because of the spring back into the market," she said...

Wealth Within analyst Janine Cox expects the first quarter to be volatile. "I wouldn't be hanging my hat on a strong run just yet, as conditions are likely to remain mixed. Banks are likely to come under pressure, particularly in the first quarter," Cox says. "As is the case with a two-speed economy, we are likely to see a bit of a boost towards the mining sector later in the second half of the year. However, it is likely to take time before any benefits flow through to other areas of the economy." But there is some light on the horizon for share investors towards December, as a recovery starts to get under way, the analyst says...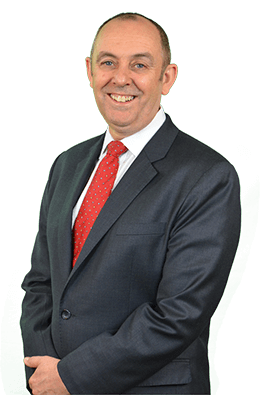 The number one skill all individuals should possess, if they want long-term success in the stock market is the ability to accurately identify direction...
View all Trading Courses