The following is a sample of where Wealth Within has been profiled in the media.
Working the Crowd
16 May 16

Dale Gillham, chief analyst and founder of fund manager Wealth Within, said his business was founded almost 14 years ago on a similar informal version of crowd funding. "I think it is a great idea. Anything that makes it easier for small business to get funding is going to be better," Mr Gillham said. "I particularly like the idea of people investing in things that personally capture their imagination...
7 Tips on Getting Kids to Save and Invest
19 Apr 16

Most Australians still need a reality check when it comes to money and investing. Even after more than 30 years of compulsory superannuation, the average Australian retires on far less than what is needed to fund a comfortable retirement. Tragically, the situation is unlikely to change for future generations of retirees unless more parents actually start "walking the talk". So how do we create a better future? First, most Australians do not personally contribute extra to their superannuation, nor do they invest much outside super. Rather, a large majority tend to live for now and spending chews up most of what they earn. I find that trend alarming...

Earning Their Keep
25 Aug 15

Many industrial companies will get a "free boost" from the fall in the value of the Australian dollar, however, shareholders are expected to look beyond this type of gain to examine underlying earnings and future prospects, Wealth Within founder Dale Gillham says. With wide expectations that most companies will meet their profit expectations this season, Mr Gillham says attention will fall on the next set of projected numbers. The outlook for the year ahead will drive share price movements on announcement days, he says. "Statements about the coming year will drive the share price, investors will be looking for earnings forecasts...
Astute Investors Read the Charts
25 Jul 15

After the global financial crisis, we saw a rise in the number of class actions in Australia launched by shareholders claiming compensation against listed companies. Can we blame share holders who question whether they can trust the people who run Australian-listed companies to do the right thing? One example was Sigma Pharmaceuticals (SIP), which settled in the Federal Court in late 2012, paying $57.5 million to shareholders after a class action launched by disgruntled shareholders. SIP had reportedly forecast for growth in 2009, but then posted a loss of $389 million some months later. The share price fell by around 50 per cent...
SMSFs Falling Into Illiquidity Traps
15 Jul 15

Speaking to SMSF Adviser, Wealth Within chief analyst Dale Gillham said he is seeing some SMSFs become involved in investments that are too high risk or illiquid for the life stage they are at, which is having negative consequences further down the line. "I'm finding 55- or 60-year olds looking at buying into property and leveraging and buying funds to get into property for their super fund and it's not necessarily a good investment at that stage when you're just about to move into retirement...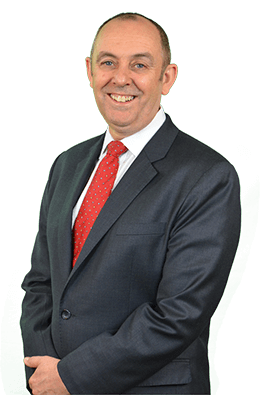 The number one skill all individuals should possess, if they want long-term success in the stock market is the ability to accurately identify direction...
View all Trading Courses