The following is a sample of where Wealth Within has been profiled in the media.
Investors Hold Steady as Disasters Strike
19 May 11

Janine Cox, a Senior Analyst with Melbourne finance education group Wealth Within, says the market is more volatile since the GFC and becomes more so after a disaster. "I think a lot of investors have taken a 'wait-and-see' approach to markets this year," she says. "Trading volumes have been lower recently. After such a big slide down into the 2009 low, you have to expect any further big news is going to have an impact on the risk appetite of investors...
Japans Chix Breaks Monopoly of Aussie Share Market
18 May 11

"I am all for competition to keep an open market, prices competitive and better services," fund manager Wealth Within analyst Dale Gillham said yesterday. "I am not in favour of competition simply for competition's sake, to some degree this is what is happening here as our Government pushes for a more competitive market place in all things, not just our stockmarket...

Dale Gilham, chief analyst at fund manager Wealth Within, said there were benefits and risks associated with the US housing market. The benefits include potential capital gains, if prices recover, and higher than normal rental income. The risks include currency exchange and growth forecasts that assume the US economy is improving. Mr Gilham said he was wary, as the investment "has not been tried and tested over years"...
High Dollar's Wide Impact
12 Apr 11

That sentiment was shared by Wealth Within analyst Dale Gillham who said buying needed to slow down to create further stability. "Right now I would like to see buyer momentum slow down for one or two weeks so that the market doesn't move too far ahead of itself," he said. "Remember a market that continues unabated can quickly become unstable, as seen in early 2010. "Looking ahead, I believe the All Ordinaries Index is likely to continue above the 5000 point mark in the short term to achieve around 5200 points...
Retirees to Sell Down Homes
02 Mar 11

More pre-retirees are set to sell down assets like their houses in preparation for retirement, possibly leading to volatile property prices that will only further prolong retirement, according to Wealth Within chief analyst Dale Gillham. "All indications are that at some point over the next two to five years property assets will be sold down to clear debt for retirement, as many retirees will not be self-funding and the pension is insufficient to maintain the lifestyle they are used to," Gillham stated in his regular market report. He said this was likely to lead to increasing volatility in property prices, which may have an adverse impact on those looking to retire...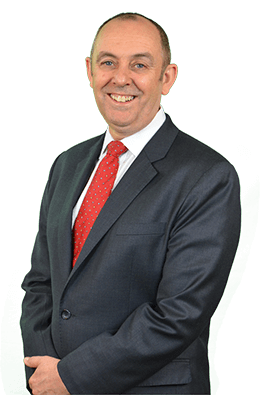 The number one skill all individuals should possess, if they want long-term success in the stock market is the ability to accurately identify direction...
View all Trading Courses