Learn to master the strategies that will ensure you achieve consistently, profitable returns
A lot of share trading educators make big promises. At Wealth Within we make only one: by studying our share trading courses you'll receive a rock solid education that delivers proven results from Australia's most independently recognised share trading educator.
Designed to ensure you will be profitably trading not just today, but in ten and twenty years' time, your investment in our stock market trading courses will be one of your greatest personal achievements.
As testament to the quality of our trading courses, view the independent survey outcomes* undertaken by the National Centre for Vocational Education Research (NCVER).
Highlights
*
Of graduates at Wealth Within:
92.8% were satisfied with their training overall.
88.9%% would recommend their training provider.
In a market full of opportunity, the person with the greatest trading skills always wins
Do you want to trade with more certainty than over 95% of all traders, guaranteed?
Our trading courses will not only teach you how to invest with more confidence, they will add a level of sophistication to your trading, enabling you to generate higher profits and trade with more certainty than over 95% of all traders.
It doesn't matter what your share trading objectives are, whether it is to start a career in finance, manage your client's direct share investments, holiday with your family, pay for your children's tuition, earn extra income or to support yourself in retirement – we've got a trading course that will teach you how to successfully achieve your financial goals.
In fact, our ongoing commitment to delivering quality stock market trading courses enables us to offer solutions that enhance both the professional and investor alike.
What makes our stock trading courses unique?
Competency Based: Wealth Within offers the first and only nationally accredited share trading course at Diploma level, which means there is independent evidence that on completion you will be competent and confident in the application of the techniques and strategies being taught.
ASIC Training Register: You will also have peace of mind knowing that the Diploma of Share Trading and Investment course and the Short Course in Share Trading are professionally recognised by the Australian Securities and Investments Commission (ASIC) in providing the knowledge and skill for professionals to meet their obligations in the industry.
Pathways: On completion of the Diploma, students may also be eligible for credit towards the Bachelor of Business (Finance) at institutions both locally and offshore, subject to meeting the universities entry requirements.
Continuous Professional Development: A number of our trading courses are also recognised by the Financial Planning Association (FPA) and CPA Australia for continuous professional development.
No Marketing Hype: We also won't give you any sales and marketing hype or make any false claims. Every trading course offered must pass our rigorous standards for content and student support because it is your ongoing success that comes first.
Client Satisfaction: As testament to the quality and outcomes of the trading courses we offer, our students have continually rated them highly because we deliver on what we say.
How are our trading courses delivered?
All our trading courses are delivered via a flipped classroom that focuses on student engagement through an interactive learning environment designed to maximise quality, flexibility and accessibility.
This learner-centered model allows our team to interact with students at an individual level to meet their needs as they progress through each trading course.
Equally, it provides students with a responsive learning environment that prepares and motivates them to confidently complete their studies and undertake assessment tasks through interactivity and feedback loops to ensure they achieve their goals.
Quality learning and assessment materials are provided to ensure you gain the greatest advantage in achieving your goals. Given this, our trading courses are suitable for anyone:
New to the stock market wanting to learn proven techniques and strategies
A private share trader seeking specialist advanced trading strategies
Working in areas such as stock broking and financial advisory roles
Seeking a career change and aspiring to work in the finance and investment industry
A professional servicing the finance and investment industry
Seeking an internationally recognised industry qualification
To meet the diverse needs of our clients, we also provide you with the flexibility to select when you would like to study and the pace at which you would like to advance through your chosen trading course.
You deserve to be consistently profitable – so why settle for anything less?
When you're serious about your success in the stock market, there can be no compromise.
Remember, this is your financial future we're talking about, so why would you settle for anything less than being able to learn from Australia's most trusted and respected trading experts.
In fact, we encourage you to do your research on other trading courses because we're very confident that nothing else comes even close to what we have to offer.
| Diploma of Share Trading and Investment | Other Programs |
| --- | --- |
| One-on-One Mentoring | Group sessions or seminars |
| Personal relationship with a highly experienced trading mentor (during training) | Limited to no support |
| Personal relationship with our highly experienced trading experts (when trading) | Almost no interactions with the actual experts |
| Detailed structured training and mentoring to become a profitable share trader | Mostly slides with limited strategies and no structured training |
| Weekly reports (for 6 months) with the analysis taught in the course applied to the real world of trading | No analysis applied in the real world of trading |
| Direct feedback on any stocks before you enter a trade or while managing a trade | No support on personal trades |
| Live and interactive trading forums so you can gain even more knowledge and experience of how to apply what you have learnt in the real world | Almost no interaction with other students or mentors |
| Independent: We'll never take commissions from any brokers when you trade | Conflict of interest, as they make money each time you trade regardless of whether you actually make money |
Why is this important to you?
Because before you invest money in a stock trading course, you need to know that the education you receive actually delivers results and supports you to achieve your financial goals.
Indeed, one of the many benefits of what we teach with our share trading courses is that students can prove to themselves how much money they can make from the market before they invest.
You see our goal is simple - we want to give you everything you need to know when it comes to how the market works so you can profitably trade in any market condition to achieve your financial goals or that of your clients.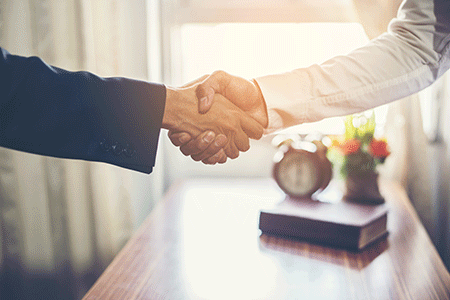 Why do more people choose to study with Wealth Within?
Because we are serious about your success in the market!
In fact, the success of our students has drawn considerable attention from the Australian media with clients profiled in TV appearances on Channel 10, Channel 9 and A Current Affair. Students have also been profiled in media interviews including the Herald Sun, Your Trading Edge and the Courier Mail, to name a few.
In a nutshell, the knowledge and practical hands on skill you gain by completing a trading course with Wealth Within will enable you to confidently formulate share trading strategies based on the specialist techniques taught, so you can safely and profitably trade the market.
While expertise takes time to acquire, studying with Wealth Within means you will develop the right skills and knowledge in a supportive environment whilst working with experts in their field.
If you still have more questions related to our trading courses, read our FAQs. Alternatively, download the Course Handbook to learn more about our trading courses.