Are you struggling to profitably trade the markets on a consistent basis?
If so, then our Stock Trading Mentorship Program is for you, as it provides a solid foundation on which to profitably trade the markets, so you achieve your financial goals much sooner.
Change the way you trade with our proven and tested trading strategies, guaranteed!
Gain the confidence and competence to trade with a stock market investing coach?
If you are new to the stock market or you have been reading books and watching YouTube videos but you're still struggling to make money, then this course will:
change how you view the market,
increase your probability of success, and
greatly improve the profits you can make.
Why this stock market course will change the way you trade?
In our Trading Mentorship Program, we teach you the techniques that will enable you to become consistently profitable including how to:
improve your probability of a winning trade by learning how to combine technical and fundamental analysis to analyse stocks
manage your risk to maximise your upside and minimise your downside using sound money management principles
take more profits from the market by using both the monthly and weekly charts
increase your profits tenfold by implementing a number of powerful, yet proven trading strategies
significantly increase your probability of success by implementing a workable trading plan
utilize the most important trading tools that will ensure you succeed in the stock market
plus a whole lot more...
Course Summary
| | |
| --- | --- |
| Qualification Gained | Trading Mentorship Program |
| Course Code | WWI00003 |
| Study Mode | Flexible online delivery (study anywhere in the world, anytime backed up with comprehensive support) |
| Course Fees | Pay upfront |
| Study Load | Flexible with up to 26 weeks to complete |
| Start Date | Start anytime |
| Assessment Method | Short answer questions |
| Nationally Recognised | No |
What you'll gain from this day trading mentoring program
Create the Lifestyle You Desire: All 11 lessons in the Trading Mentor Stock Market Course are dedicated to teaching you techniques that have proven time and time again to generate solid profits.
Our Stock Trading Mentorship Program Keeps You Focused so You Achieve Your Goals: In fact, even the busiest of people can easily implement the invaluable education we teach so that you can start trading straight away.
Practical, Hands on Learning to Keep You on Track: Becoming great at anything means refining your skills and the best way to do this is to practice regularly. Given this, our day trading mentoring program delivers practical, hands-on 'mini-assignments' for you to complete following each lesson. This provides you with the perfect opportunity to cement what you are learning.
Develop the Mindset of a Trader: Many people don't understand that profitable trading and investing, particularly when you are day trading, is mindset focused rather than skill focused. That's because if your psychology is poor you don't stand a chance of profiting over the short or long term. We address this right up front in the first lesson and continue to reinforce this throughout day trading mentoring program, so you finish with the mindset of a trader.
Stock Market Investing Coach on Hand: And you are supported every step of the way as a coach will be on hand to answer all of your questions and guide you to ensure you achieve the results you desire.
Watch the Experts Analyse Stocks in the Real World: Gain more confidence as you watch firsthand how your stock market investing coach apply the tools and techniques to trade the stock market.
So what are you waiting for…take action today to start achieving your financial goals!
Stock Trading Mentorship Program in a Nutshell
You will:
gain access to 11 information packed lessons that deliver real results
learn techniques that will increase the profits you take from the market
receive practical hands-on learning to gain confidence to competently trade
have access to your own stock market investing coach to ask your most burning questions
get to watch our professional traders analyse stocks to increase your probability of success
Frequently Asked Questions
What do I need to complete the day trading mentoring program?

Students are required to have proficiency in mathematics, written and spoken English as well as sufficient computer skills in Microsoft Office, in particular Word, Excel, Outlook and Microsoft Explorer (or equivalent).

How long do I get to complete the course?

While the lessons can be completed over 30 days, you will have up to 6 months to complete the course.

How is the stock trading mentorship program delivered?

The program is delivered online, so that you can study at your own pace in the comfort of your own home.

Students have the flexibility to commence their studies at any time.

Do I need to enrol in the Diploma of Share Trading and Investment if I complete this course?

Not necessarily, as it will depend on your goals for trading the stock market. That said, we do have many students who complete the day trading Mentorship Program continue on to study Diploma of Share Trading and Investment, as they want to gain the more sophisticated techniques offered in this course. If you decide to upgrade to enrol and start the Diploma within 30 days of commencing the Stock Trading Mentorship Program, 100% of the fees you paid to enrol in the course will go towards the cost of your enrolment in the Diploma.

How much does it cost to enrol in the Trading Mentorship Program?

The tuition fee to enrol in the course is $1,997. You can also enrol now and pay later, interest free (conditions apply). For the full details regarding the conditions that apply, download the Course Handbook.
Giving back to the community
Wealth Within is a big supporter of giving back to the community. For many years, we have been donating to the World Wild Fund for Nature (WWF). Now we are giving you the opportunity to donate as well.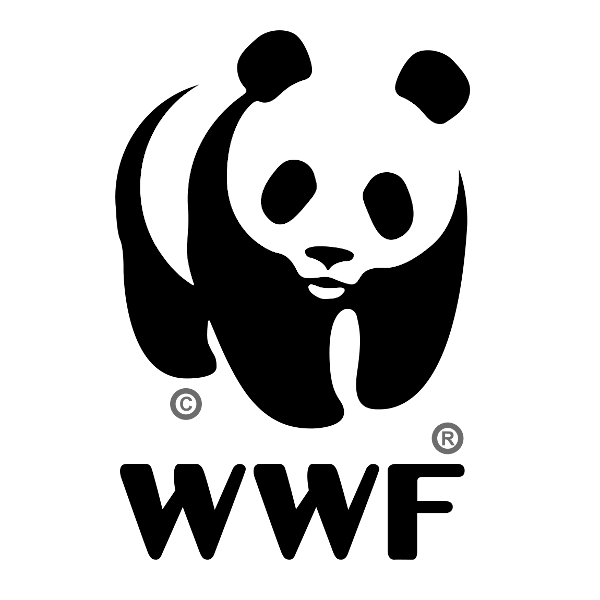 © WWF-Australia 2018, All rights reserved.
When you enrol in the Trading Mentorship Program, we will donate 10 percent of the enrolment fees to a charity of your choice. If you don't nominate a charity, the funds will be donated to WWF.