You are supported every step of the way
You can select from a range of trading courses to suit your lifestyle and requirements from our Trading Mentor Course, for those new to the share market, to our flagship trading course, the Diploma of Share Trading and Investment.
It doesn't matter what your trading objectives are, whether it is to start a career in finance, manage your client's investments, holiday with your family, pay for your children's tuition, earn extra income or to support yourself in retirement - we've got a course that will teach you how to successfully trade so that you achieve your financial goals much sooner.
Our ongoing commitment to delivering quality stock market trading courses enables us to offer solutions that enhance not only professionals but traders and investors alike.
Support that delivers results, guaranteed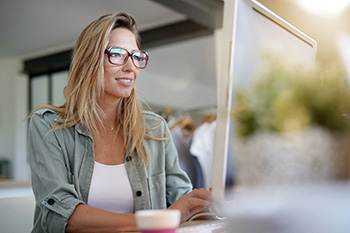 Wealth Within is committed to providing services that support students to achieve their share trading goals. Given this, we provide a comprehensive and supportive learning environment for all students including:
Student Support Staff
To ensure you make the most of your learning experience, the Student Support Staff are available to provide you with guidance and assistance while you work towards your qualification. The services provided by the Student Support Staff include explaining case study and exam requirements, assisting you to navigate the Institute's website and supporting you to make the most of the online study support services. You can contact Student Support by email info@wealthwithin.com.au or by telephoning either (03) 9290 9999 or 1300 858 272.
Expert Practitioners
Experienced practitioners are on hand to answer personalized questions relating to the study material to ensure you fully comprehend the application of the material covered. On commencement of your studies, you will be assigned an assessor to support you throughout your study. This ensures all students are given the greatest opportunity to achieve their goals in completing their studies.
Quality Learning Resources
Each module/unit of competency contains a comprehensive, fully self-contained set of learning and assessment materials that provide substantial detail to enable you to progress through the course with ease.
Webinars
Courses are supported with numerous webinars designed to enhance your learning experience of the subject matter.
Forums
For students enrolled in the Short Course in Share Trading, Diploma, Advanced Trading Strategies Course and the Forex Trading Course, an educational forum is provided enabling you to lodge questions about the content of your study materials. This service also provides an invaluable knowledge bank of reference material to assist you in applying your knowledge and skills effectively.
The Wealth Within guarantee of quality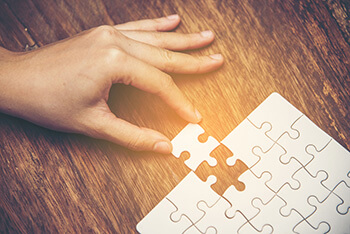 Every trading course offered by Wealth Within must pass our rigorous standards for content and student support because it is your ongoing success that comes first.
If you choose to complete our flagship Diploma course and receive the only nationally accredited award offered in the world on how to trade, you will be making an investment in your future that you will be able to use for the rest of your life.
Our courses are recognised under the Australian Qualifications Framework and nationally accredited by the Australian Skills Quality Authority, which means that there is independent evidence that on completion you will be competent and confident in the application of the techniques and strategies taught.
Study at Wealth Within and you will receive an education designed to ensure you are not only receiving everything you will ever need to be successful and profitable in any market condition, but also one where personalized support and service are only a call or email away.
We guarantee that if you choose to study with Wealth Within, you will receive an education that is second to none!
Learn more about the success of our clients in achieving their financial goals in the stock market.