Feeling stuck with your trading? Have you tried everything and still not making money?
Then you have come to the right place because for over two decades, we have been delivering a proven 5 step approach that turns you in a confident and profitable trader, guaranteed.
We teach traders how to become consistently profitable
Learning to trade the markets can seem like a steep learning curve
Are you:
terrified of losing money and scared of getting it wrong?
overwhelmed by all of the conflicting information about how to trade?
sick of knowing how to buy but not how to sell?
When your money is on the line, we know the fear of financial loss can seem overwhelming BUT it doesn't have to be that way.
Achieve consistently profitable results with a company that proves what they teach works
With so much hype surrounding the share market, we have raised the bar in the industry to set quality standards in the level of stock market courses available by developing the first and only government accredited online trading course, the Diploma of Share Trading and Investment (Course Code: 10943NAT).
The Diploma teaches you everything from picking the right stocks to minimising risk to applying powerful trading strategies to increase your income and capital, so you can:
trade the share market with a higher degree of sophistication,
analyse the market with more certainty and confidence than over 95% of all traders, and
maximise your profits in the share market.
And we have to proudly say that the majority of our clients have achieved just that – although full credit goes to them because as the saying goes, 'the teacher arrives when the student is ready'.
Course Summary
| | |
| --- | --- |
| Qualification Gained | Diploma of Share Trading and Investment |
| Course Code | 10943NAT |
| Study Mode | Flexible delivery (backed up with comprehensive support) |
| Course Fees | Pay upfront or payment plan options are available |
| Study Load | 48 weeks with the option to extend * |
| Start Date | Rolling enrolments every Monday |
| Assessment Method | Competency based assessment so you can prove to yourself the techniques and strategies work before you put your money at risk |
| Nationally Recognised | Yes |
* The course can be completed in a much shorter period of time depending on the hours you have available to commit to study.
Fast track your success in the stock market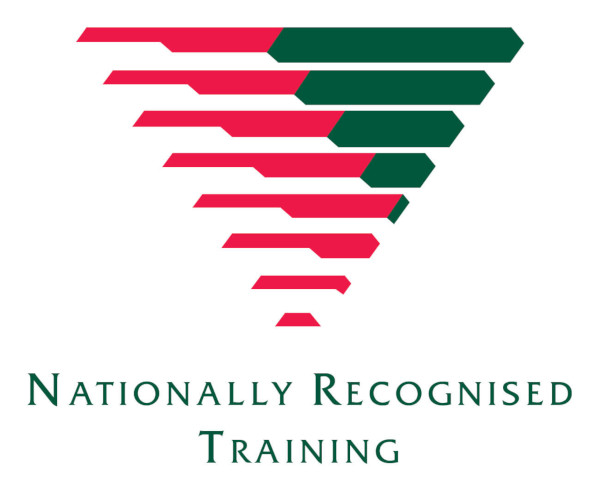 Designed and taught by investment professionals with over 45 years' experience, every technique and strategy has been tested and refined to ensure you fast track your education.
And you can rest assured that our team of investment professionals will be on hand to guide you every step of the way – from enrolment through to course completion – to ensure you achieve your financial goals much sooner.
With a proven track record of success in educating clients over more than 21 years, we guarantee by the time you complete our interactive online trading course, you will be armed with an arsenal of stock trading techniques and strategies that will enable you to competently and confidently trade in any market condition.
As our students say, 'there are some things you should only do once! Because lifestyle matters'.™
Frequently Asked Questions
What subjects do you cover in the course?

What will I learn on completion of your accredited stock market courses?

At the completion of the Diploma of Share Trading and Investment you will:

have a practical trading plan that allows you to take more profit from the market
understand and know how to apply technical and fundamental analysis to know what to buy and when,
understand how to analyse and use bar, candlestick, and Gann swing charts,
know how to analyse volume to understand the psychology of the market,
understand how to interpret trends and trend trading methodologies to profit from the market,
apply a variety of entry and exit trading techniques and know which ones to use and when,
confidently predict future support and resistance price targets so you know when a stock will stop falling or stop rising,
understand continuation and reversal patterns and know the exact point when a trend will reverse,
be able to implement and act on money management rules to protect your capital,
have the tools and ratios required to determine your overall profitability,
trade over the short, medium and long term,
understand how to trade in bull and bear markets, plus
a whole lot more that will ensure you achieve your financial goals.

Who is the course suitable for?

Presented in an effective, down to earth manner that delivers results, this comprehensive and interactive online trading course demystifies the share market, teaching you techniques and strategies you can use immediately to take control of your financial future.

Given this, our investment courses are suitable for anyone who:

actively manages their self-managed super fund
wants to trade for additional income or to replace their income
is new to the share market wanting to learn proven techniques and strategies
is a private share trader seeking specialist advanced trading techniques

OR a professional seeking:

to work in areas such as stock broking and financial advisory roles
a career change and aspiring to work in the finance and investment industry
an internationally recognised qualification

When can I enrol in your accredited stock trading courses?

To enable students the flexibility to commence their studies at any time, we offer rolling enrolments every Monday.

What are the educational requirements to enrol in your accredited stock market courses?

Students are required to have Year 12 or equivalent

Equivalency can be demonstrated by:

A qualification at Certificate IV level or above, or
3 years industry experience in a role that requires the use of written documentation and communication and numerical calculations (a letter from your employer confirming you meet these requirements will suffice), or
Completion of a literacy and numeracy test (all VET in school students will need to complete this test prior to enrolling).

Students are also required to have proficiency in mathematics and written and spoken English. You are also required to have sufficient computer skills in Microsoft Office, in particular Word, Excel, Outlook and Microsoft Explorer (or equivalent).

What is the tuition fee to enrol in the course?
Comprehensive support to ensure your success
Our team of investment professionals is on hand to guide you every step of the way - from enrolment through to course completion – to ensure you develop the right skills and knowledge in a supportive environment while working with professionals in their field.
Pathways
On completion of the Diploma course, students may be eligible for credit towards the Bachelor of Business (Finance) at institutions both locally and offshore subject to meeting the universities entry requirements.
Continuous Professional Development (CPD)
For students seeking Continuous Professional Development (CPD) Points, the Financial Planning Association of Australia offers students who successfully complete all modules a total of 73.50 points while CPA Australia offers students 1 point for each hour of study.
The Diploma of Share Trading and Investment is also recognised by ASIC for general advice in securities.
Why Choose Wealth Within?
Study one of our investment courses and you'll:
receive access to the highest quality stock market courses that deliver results, guaranteed
learn proven and tested investment strategies to invest in the market
understand how to safely and profitably trade the share market
While expertise takes time to acquire, studying one of our accredited courses in share trading means you will develop the right skills and knowledge to trade in all market conditions. You will also study in a supportive environment while working with experts in their field.
I am currently trading at a 65% success rate and I am way up on my trading from where I would be if I hadn't completed the Diploma…