Learn to trade Forex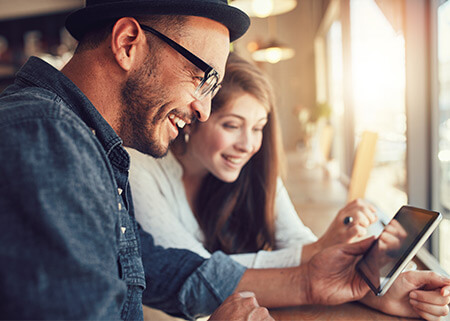 Trading leveraged markets such as Forex is incredibly exciting, but consistently making money is very challenging without the right knowledge or skill.
Because when you're leveraged 10:1 or more, it's your money on the line and while you can make substantial returns, you can also lose it just as quickly if you don't know how to trade.
It is for this reason why we have written a the Forex Trading Course, which has been specifically designed for serious traders who want to learn how to protect their capital while profiting from trading highly leveraged markets.
Trade the stock market with confidence
Designed with everything you need to know to confidently and competently trade short-term highly leveraged markets, you will gain the required knowledge and skill to trade both long and short.
Taught by investment professionals with over 45 years' experience in the stock market, every strategy has been tested and refined over many years to ensure your success is guaranteed.
What's more, you will learn solid risk and money management rules that will ensure your longevity in the market.
That's because our only concern is your success!
Course Structure
This course consists of three modules:
Module 1 – Trading for Cash Flow
Understanding short term trading
Trend analysis
Price analysis
Pattern analysis
Techniques for buying and selling
Combining techniques to increase profits
Module 2 - Short-Term Trading Strategies
Range trading
Pairs trading
Hedging
Combining trading techniques and strategies for profit
Module 3 - Managing the Risks of Trading for Cash Flow
Risk management
Money management
Constructing a trading plan for short term trading
Liquidity and volatility
Techniques for determining your overall profitability
Frequently Asked Questions
What are the educational requirements to enrol in the course?

Students are also required to have proficiency in mathematics and in written and spoken English as well as sufficient computer skills in Microsoft Office, in particular Word, Excel, Outlook and Microsoft Explorer (or equivalent).

Who is the course suitable for?

The course is suitable for anyone who has already been profitably trading the stock market and is looking to trade highly leveraged markets both long and short.

How long do I get to complete the course?

You will have up to 9 months to complete the course.

What subjects are covered in the course?

Trading for Cash Flow: this module introduces you to the key trading techniques that will ensure your success in highly leveraged markets, including trend analysis, price analysis, pattern and time analysis and how to combine these techniques to improve the profits you take from the market.

Short-Term Trading Strategies: this module introduces you to a number of trading strategies, including range trading, pairs trading and hedging, and how to combine these strategies with various trading techniques to confidently and safely profit from the market.

Managing the Risks of Trading for Cash Flow: this module focuses on one of the most important aspects in trading and that is risk management. You will learn the key strategies to successfully manage yourself in highly leveraged markets including safe money management practices, different stop losses to suit the stock(s) you are trading and how to determine your potential profits based on the volatility of the stock. You will also learn how to construct a trading plan over different timeframes and how to determine your overall profitability.

What will I learn on completion of the course?

Proven and tested techniques to trade leveraged markets,
Profitable trading strategies to trade with confidence,
Solid risk and money management rules to protect your capital,
The skills to enter or exit a trade for maximum profit,
The knowledge to identify when a stock is about to rally so that you can trade the trend, either up or down,
How to create and back test your trading plan,
How to manage leverage,
Plus a whole lot more that will ensure you achieve your financial goals

Students enrolling in the Forex Trading Course can commence their studies at any time.

What are the fees to enrol in the course?

Full details of the fees and charges you will pay is outlined in the Course Handbook.
Forex Trading Course in a Nutshell
Trade the market both long and short
Learn powerful techniques to protect your capital
Gain confidence with proven and tested strategies
Discover how to supplement or replace your income
If you don't like gambling with your money and you want to take the risk out of trading leveraged markets to build sustainable long term wealth, look no further!
You will gain the knowledge and confidence to achieve your financial goals.
I would like to take my hat off to the whole team, as you have taught me some invaluable lessons and they have truly made a difference in my life and with my trading…