The following is a sample of where Wealth Within has been profiled in the media.

Dale Gillham, head of education and advisory firm Wealth Within, says the main challenge for investors is not the existence of a minority government in Australia, but adjusting to the continuing global economic and investment uncertainty. "Too many investors still run with the herd, which usually means doing the wrong thing at the wrong time. Success in the current environment depends on avoiding this mentality and instead keeping a level head as you look for good buying opportunities...
Taste For Risk Starting to Grow
11 Sep 10

Fund manager Wealth Within chief analyst Dale Gillham also argues it may be time to cash up and plunge back in. "Many investors are staying away from the share and property markets, staying in or moving to cash. However, I would argue that the opposite should be occurring, as the best opportunities abound in times of uncertainty," he said. "While I understand that Australians are wary about taking on risk right now, I have always said that those who are prepared to do their homework and take on risk will be rewarded in the long term...
Business Community Wary of Minority Government
09 Sep 10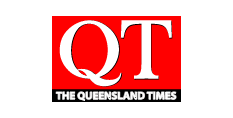 The election is now over but we are still none the wiser as to the future direction of our country. Even when we do find out the result, it is certain we will have a minority government which could spell disaster for our short term economic growth. For the economy to grow business must grow, however, businesses need certainty before taking on the risks associated with expanding. We are now seeing many companies putting off expansion plans and this has a flow-on effect for business borrowings, employment, and spending on infrastructure and other services...