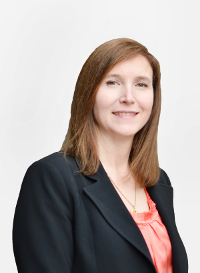 Janine Cox is a highly respected analyst and finance commentator who has supported thousands of clients to achieve their financial goals in the stock market. Janine is currently the Senior Analyst at Wealth Within responsible for managing tens of millions through the individually managed account service known as Direct Equity.
A former engineer for over 10 years, Janine worked in many senior management roles and holds a Bachelor of Engineering with honours, as well as the Diploma and Advanced Diploma of Share Trading and Investment. Janine also holds a Tier 1 qualification in the Diploma of Financial Planning. Janine has over 18 years' experience in trading the stock market both professionally and personally and she brings a wealth of knowledge and understanding to the investment team.
Janine has been quoted in the media in many major publications both online and in print, including The Herald Sun, The Australian, The Age, The Daily Telegraph, The Sydney Morning Herald, The Sunday Age, The West Australian News, The Advertiser, the Courier Mail, The Australian Securities Exchange Newsletter, the Geelong Advertiser, Money Magazine, Rescu.com.au Motherpedia.com.au, YourMortgage.com.au, and Your Trading Edge Magazine.
She has also been featured on a regular basis on Sky Business News, one of only two females in Australia to be offered this opportunity, and she has presented across Australia to the Financial Planning Association, the Australian Technical Analysts Association and the Australian Investors Association. Janine has also been featured on radio including Joy FM and Pulse FM.
Janine is also co-host of the Talking Wealth Podcast, which was voted #3 stock market podcast globally in 2018 by Feedspot.