Ben Frost shares a review of his experience while studying with Wealth Within. According to Ben, he believes what sets him apart from others is having a mechanical system in place that he can rely on to achieve the results he wants in the share market.
Ben works full time for Incitec Pivot at Phosphate Hill (fertilizer manufacturing plant) in northwest Queensland as a process controller, which means maintaining and configuring the control system that runs the plant. Ben flies in/out of Townsville eight days on and six days off, which allows him to trade part time and do analysis on his week off. He has traded on and offer for about 10 years (with mixed results) and it is only in the last couple of years that he has moved from trading as a hobby to educating himself and treating trading more like a business while working towards achieving more consistent results in the market.
How and when did you first become interested in the markets?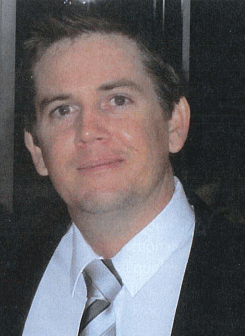 I've had an interest in the share market for many years. I first started trading during the dot com bubble. Back then I bought a stock called Davnet, a company that installed high-speed cable into buildings. I'm not exactly sure why I bought it, more than likely it was a 'hot tip' from a mate or I might have read about it in a magazine. Anyway, it quickly doubled in price and I sold. I was feeling pretty confident after such a big win and I decided to buy a similar type of stock. Just as quickly as Davnet had doubled, my new investment crashed and burned – the company was soon out of business. I lost all of my Davnet profit and then some. Nevertheless, I was still very much interested in trading and its potential for making me some extra money.
And then what happened?
For a while I bought and sold shares here and there. I also tried my hand at trading Contracts for Difference (CFDs) but my results were always fairly average. I would always end up about even – having a few wins and then having a few losses. It was at this point that I realized if I wanted more consistent results I needed to treat my trading as more than just a hobby, get educated and put a plan or system in place that would allow me to recognize stocks that would suit my style of trading and the right time to buy and sell.
How have you been able to learn and to educate yourself about the markets?
Like a lot of people I started reading and watching different share trading books and DVDs but I felt I needed something a bit more comprehensive. While some of these books and DVDs were good and provided some workable knowledge, as a whole I found simply reading a book or watching a DVD wasn't getting me very far as they're not interactive. I mean, if I had questions about the subject matter in the book I was stuck. I also went to a few free seminars but they seemed more interested in selling you a product rather than seriously helping you become successful in trading. I really wanted to find a guide or mentor that I could bounce questions off when they popped into my head and it seemed very difficult to find an education program that went beyond a typical two-day workshop.
I had seen Dale Gillham present on the Sky News Business channel and read his book, which I thought was really good. I then decided to look further into the courses that Wealth Within had to offer, in particular the Diploma of Share Trading and Investment. Now, I'm a fairly skeptical type of person so I took my time and did a lot of research. All the feedback I received was very positive. After making an enquiry on their website I received a phone call from Dale and I told him about my trading history, the sort of education I was looking for as well as what my goals were for my trading.
Did you make mistakes when first starting out?
Yes. I bought stocks at times when the probability of a good trade was very low, I held onto trades when I shouldn't have or I sold before I should have. I didn't have a plan or didn't have any sort of criteria on when to get in or out and I was very impatient so I would tend to chase trades at times. Thankfully, after completing the Diploma and learning more about the market I'm not making these types of mistakes anymore. Sure, there are still some areas of my trading I need to work on (like having too many stocks on my watch list which has caused some lost opportunities) but I am aware these areas need attention and overall I'm now a lot more confident in my trading ability.
Would you define yourself as a discretionary trader, a mechanical trader or a combination of both?
I'm a mechanical trader. With my busy schedule I needed to have a system in place where I could simply have all my analysis in place and then enter or exit a trade based on the rules within my trading plan. Discretionary trading takes up a lot more time and this is something that I have in short supply.
Who have been some of your mentors and role models? What impact have these people made on you personally as well as on your trading style?
Dale and the rest of the team at Wealth Within have been very helpful and are excellent to work with. They have a support service where you can email your stock analysis and ideas on a trade you may be looking at and they'll get back to you with their thoughts. I have found this type of thing very useful as it's great to be able to chat with traders more experienced than yourself and get their perspective.
Can you give us a brief overview of your trading style?
I currently run two portfolios, one for my SMSF and the other is my standard trading portfolio. For my SMSF I focus on the Top 100 Australian stocks & for my standard portfolio I tend to analyse stocks within the Top 300. I start by cycling through charts and note down any stocks that are either clearly trending up or stocks that have been in a clear downtrend and are now showing strong signs of reversing to move up. I tend to steer clear of stocks that haven't got a clear trend in place and this has worked very well for me, particularly over the last few years where our market has basically moved sideways. From there I'll narrow down my selected stocks further as part of my trading plan, by looking at characteristics such as possible entry signals, suitable fundamentals, liquidity etc. If any of these stocks tick all the boxes I'll then start back testing and uncover which trading rules will meet my win/loss and profit/loss ratios. Then it is just a matter of sitting back and waiting until my entry rules are met.
Is there any one trade (win or loss) that had a profound effect on your development as a trader? If so, what did you learn from the trade?
Only recently, I've made a point to try and learn something from each trade I enter. I really believe that you can take something away from each trade to improve your overall strategy. One trade in particular that comes to mind is a stock that had met all my rules and I had fully completed all my required analysis. Within about a week of entering the trade the stock tanked about 8 or 9%. Now, in the past I would have panicked and sold right away, however, as I now had a trading plan in place and the stock hadn't hit my stop loss or triggered any of my exit signals I kept my calm and held on – following the rules of my trading plan. Within a couple of weeks the stock had rebounded and I exited not long after for a decent profit. What I learnt from this example is that if I stick to my trading plan I will be far more consistent with my results.
Can you tell us about your best and worst trades?
The best trades I have had are those where I followed my plan and exited with 20%, 30% or 40% profit. Such results were from trades in CSR and AMP amongst others. It's a real confidence boost when you follow your plan and get results like this. The worst trades were those where I bought really solid companies like BHP, RIO & WPL following big pullbacks, only to find that each stock fell further after I purchased. With the knowledge I have now and looking back at those trades, there was no indication at all that they had stopped falling so there was no technical reason why I should have bought. I just entered at the wrong time and it would've been much safer catching them on the way back up.
Would you classify yourself as a short-term or a long-term trader? What advice would you offer to people getting started as traders on the relative merits or otherwise of each?
I would say I'm both, depending on the goal of the portfolio. For example I have a SMSF where I focus on trading long term as I want to grow this portfolio for my retirement. I also have my regular trading account where I trade over the short to medium term and I use this portfolio for cash flow purposes. My advice to others would be to work out exactly WHY you want to trade and then build a portfolio are around your why. For instance you might only be interested in gaining some extra cashflow from the markets so you would purchase stocks that are going to achieve that goal. And always, always, always have solid money management rules in place to protect you from any downside risk.
What markets do you trade and which markets do you prefer? Do you have a favourite, and why?
At this stage, I prefer to stick with stocks on the ASX until I gain more experience. So far I have found there are more than enough stocks there to keep me busy and do well from.
What makes your trading style different from others? What sets you apart from other traders?
I think what sets me apart is having a mechanical system in place that I can rely on to achieve the results I want in the share market. I have seen a lot of other people try their hand at trading and the reason they seem to fail is because there is no system in place. It's like they are throwing spaghetti at a wall and seeing what sticks – and generally nothing much does. I think a lot of it comes down to attitude as well. I know personally my attitude has changed since I started trading where I now treat it more like a business than a hobby and this has bought with it a massive change in how consistent my trading is.
Do you have a favourite trading rule?
It would depend on what the market is doing. I tend to use trend lines and Dow Theory quite a bit.
Ed Seykota says, "Everybody gets what they want from the markets." What do you 'get' from the markets?
Enjoyment. I really like the process of selecting stocks, testing them to see what works and what doesn't and then following through with a plan. Now that I have my own SMSF I also like that I have a much greater degree of independence as I'm in charge of all of my finances. I'm a long way off retirement age and being able to access any of that yet but at least I'm in control of where that money is being invested and what's going on with it.
How has trading affected your lifestyle?
It's provided me with a clear direction on securing my financial future. I plan on trading full time down the track and enjoying the freedom and flexibility that it brings as well as doing something I really enjoy.
What books, seminars and courses have you read or attended and which would you recommend?
The Diploma course at Wealth Within I would recommend to anyone and everyone who is looking to take their trading to the next level. I would like to also complete the Advanced Trading Strategies Course and the Forex and CFD Course that Wealth Within offer because as I progress to a full time trader I want to ensure I have the full range of skills to support my new lifestyle. The only trading seminar I go to now is the annual 'Art of Trading' workshop held by Wealth Within. This workshop is exclusively for current and past students but provides me with an opportunity to network with other traders as sometimes it can be a lonely game. As far as books, I've recently read Market Wizards by Jack Schwager. It's a fairly old book that is made up of interviews with successful traders, I found that quite interesting.
What does the future hold for you?
My goal is to be in a position where the income I'm making from the share market is enough that I can trade full time. I believe I'm heading in the right direction for that to happen. I know in previous conversations with Dale he has said that you should look at trading as more of an apprenticeship that can take a few years to get good at. This is how I'm approaching my own trading as I believe this is not a get rich quick thing. You wouldn't just give someone with no experience or training some tools and expect them to successfully do electrical work, the same goes for trading. You need to get educated, put the skills you learn into practice and continually improve over time.