All Ordinaries Index to Hit New All-Time High
The All Ordinaries Index has risen over the past five consecutive months to now be trading at its highest level since December 2007, and is only around 4 per cent away from achieving a new all-time high.
Following its post-election run, the Australian market has cooled this week falling around 1 per cent, which is not surprising. In fact, after having a stellar run in the first quarter of 2019, the market momentum has slowed by around 80 per cent over the past two months. So is this due to the uncertainty of the federal election or something else?
The RBA is set to meet this week to decide on a potential rate cut. While many are predicting this is inevitable, economists are also indicating we may see another one to two rate cuts throughout 2019. While I believe any cut to interest rates may be a little premature given the surprise election outcome and the likely cash stimulus to be injected into the economy with the $158 billion tax cut package, I am sure there will be many other factors on the RBA's mind when they do meet.
Experts claiming stock market will crash
There has been a lot a speculation of late that the Australian stock market would crash following the election and the pending outcome of the US-China trade war. Analysts have been pushing the idea that Australians stocks are overvalued and, therefore, at risk of a pullback. But from experience I can say that these comments are often made with the intent to inflict fear into investors to increase volatility and push prices down, so the big end of town can take advantage of market emotions
It is normal for investors to be concerned about the erosion of profits made during bull markets, however, listening to speculation rather than sound logic can often lead to reactive decisions based on fear, which is usually an investors biggest down fall.
I question how the experts are speculating that the Australian market is so over-priced when it is yet to reach its all-time high set nearly 12 years ago in 2007. In comparison, other major markets around the world have made consistent new all-time highs. I would agree that the US market is slightly over-valued and due to slow from its stellar run, with the uncertainty surrounding the trade war between China and the US potentially being the catalyst for this to occur.
What's important is that we don't get too caught up in this speculation, as it can lead to poor decision making given that not all stocks are over-priced. Overall, the Australian market is bullish, and I believe it will continue to be so, as company's report record profits and strong growth figures.
What have been the major moves in the stock market?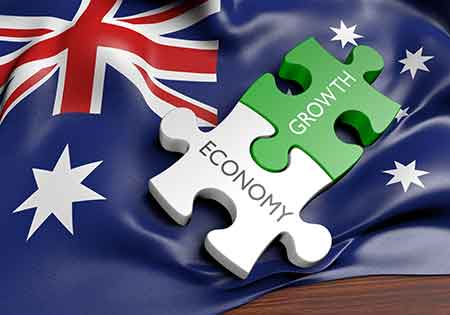 As for the sectors, Information Technology gained 2 per cent, which was supported by a number of WAAAX stocks, such as Wisetach and Apen rising by 8 and 11 per cent respectively. Computershare also rose by 1.44 per cent. The Communication Services sector was the next best performer up around 1 per cent, while Utilities and Consumer Staples where the worst performers last week, with each sector down by around 2.6 per cent.
In the ASX 200, Vocus was the top performer rising over 18 per cent following news of a takeover bid, and if you don't currently own the stock, you have missed the boat. Lynas also rose strongly for a second week, up 16 per cent on news that China would potentially ban the export of rare earths to the US.
Costa Group Holdings was hit hard last week after an earnings down grade, and was down around 24 per cent. That said, I believe the decline was an overkill, but it may now draw attention as a takeover target, so, I recommend keeping an eye on it. Pact Group, Bluescope Steel and Elders were all also down over 10 per cent.
So what do I expect in the market?
Although momentum has slowed a little, I believe that the market had its low just two weeks ago and we should see it rise for at least the next few weeks to challenge the previous all-time high. While unconfirmed, I believe the market will be bullish throughout June and will possibly reach a new all-time in early July before falling into its next low. Right now, there are plenty of opportunities to profit from good stocks with Energy, Healthcare and Materials my preferred sectors.
So let's get into this week's stocks of interest. Watch the video to find out more.
Good luck and good trading!
Dale Gillham is Chief Analyst at Wealth Within and international bestselling author of How to Beat the Managed Funds by 20%. He is also author of the award winning book, Accelerate Your Wealth—It's Your Money, Your Choice, which is available in all good book stores and online.