Price: AU$29.95 plus P&H
From the bestselling author of How to Beat the Managed Funds by 20%, Dale Gillham provides you with another compelling book on why you should consider taking the bull by the horns and invest directly in the stock market. With his no-nonsense approach to trading, millennial's through to those in retirement will gain the confidence and know-how to achieve very rewarding returns.
Accelerate your Wealth is packed with more of Dale's, simple, yet workable strategies that provide you with a roadmap to master the stock market with confidence, including:
How to take control of your financial destiny

How to stop losing and start making money

Secrets to building a powerful portfolio

The power of compounding your investments

How to increase your probability of taking profits from the market

Trading for a lifestyle

Achieving financial independence

Those who follow the strategies outlined in Accelerate your Wealth are able to achieve better returns than the majority of professionals and pocket the fees they would otherwise pay to have someone else manage their money.
You have nothing to lose and everything to gain.
Reviews
Glamadelaide.com.au
Chief Analyst of Wealth Within, Dale Gillham, and author of How to Beat the Managed Funds by 20% has produced his second investment strategy book, again likely to be another best seller.
Accelerate Your Wealth is an instructive and useful guide to attaining wealth responsibly in the stock market. If you have ever thought about entering the stock market, the tools provided in this book remove any perceived barriers. An enlightening and encouraging read.
It begins by dispelling the many myths of investing and breaks down investment jargon. By breaking each strategy down into a simple rule to live by, Dale provides both the beginner and experienced investor guidelines to follow with each investment vehicle. The tools provided are such that you can individualise your investment strategy to suit your own budget and capacity.
Dale's explicit instruction would appeal to many, as it truly engages the reader and empowers you with its simplicity. His passion to share knowledge is demonstrated by this simplicity yet his in-depth analysis of complex investment patterns and actual return on past investments also makes it attractive to the experienced investor.
It does not offer unrealistic advice, does not suggest that the path to riches will be quick, and does not ignore the emotional side of investing. Instead, he addresses all of these as red flags to the beginner or, as experiences not to be repeated by the familiar.
Accelerate Your Wealth offers simple rules and techniques to live by when investing in the stock market, and solutions to make it achievable for those on any investment budget and with any level of expertise.
Dale Gillham has over twenty five years of experience in the investment sector and is the co-founder of Wealth Within, an educational and advisory company for traders and investors of all backgrounds. Rating out of 10: 8
Reader's Favorite
If you are serious about wanting to grow your wealth by investing in the stock market, Dale Gillham's Accelerate Your Wealth is a 'must-read'. Rating: 5 out 5
What others are saying
Accelerate Your Wealth explains how to go about trading like Dale Gillham is in the room talking to you. He argues that a low-risk, long term approach to trading the stock market is for the small investor, despite the many cynics who advise otherwise. Accelerate Your Wealth provides down to earth practical advice and tackles head on some of the most commonly held investment myths that hold you back from creating real wealth. More importantly, he provides detailed, tested trading principles to trade blue chip stocks to profit from the stock market. Accelerate Your Wealth is a great resource for those wanting to profit from trading over the short, medium or long term.
Tony Hunter, Former Head of Education, Australian Securities Exchange
Accelerate Your Wealth is a book I wish had been read before I commenced my journey into share trading. It brilliantly and slowly guides you through the steps necessary to becoming a successful trader or investor-an easy to follow roadmap to safely and successfully trade the financial markets. Dale has a unique ability in sharing his wealth of knowledge and I would recommend this book to anyone interested in learning the concepts to successful and profitable share trading.
Suzanne Burke, Hobart TAS
Congratulations on another great book Dale. You are committed to helping people beat the managed funds, and you are not afraid to tell it how it is-teaching people how not to lose money in good and bad times. Thank you for sharing your wisdom.
Jason McMillan, Brisbane QLD
A must read for every trader and investor: If you are starting out on your journey, it will give you a great solid base of where to start and, more importantly, how not to lose all your hard earned savings in the early years. If you are experienced, like me, it will reinforce why you are trading and, how it is that the simple strategies work-you don't need to over complicate your trading to be profitable.
Sharon Gleeson, Bendigo VIC
Accelerate Your Wealth is a "Vault of Gold Nuggets" for new or existing traders wanting to achieve greater success. Dale begins by unmasking the trading myths and misinformation before he clearly articulates the key disciplines critical to preserving your capital and building, and managing a portfolio to maximise returns for growing wealth. Essential reading if you want to achieve longevity as a trader. Highly recommended!
Paul Henderson, NSW
Where ever you are on your trading journey, this book has something for everyone. Written in a concise and easy-to-read conversational tone, it explains gently but firmly the fundamental key concepts, the logical objective approach and the tools you need to master in order to run a profitable share portfolio with confidence. There is profound wisdom within these seemingly simple concepts. Read this book and then read it again. Focus on its lessons and you will accelerate your wealth with ease.
Jane Pervan, Hobart TAS
A recommended read for anyone as it contains information and examples for those wishing to create real wealth for a long term strategy.
Tony Carter, Adelaide SA
Accelerate Your Wealth provides you with some simple, common sense strategies to become profitable in the stock market. Dale gives the reader a solid foundation to trading the stock market as he covers everything from portfolio construction, stock selection, money and risk management, psychology and more to get you started on the road to growing your wealth. A must read.
Sue-Ellen Kirby, Melbourne VIC
I have known Dale for a few years now and one thing you notice about him is that he has a genuine passion for helping people take control of their own financial future, by imparting to them the knowledge and skills needed to trade successfully in the stock market. Accelerate Your Wealth does just that. It provides sound practical advice and an understanding of how to manage risk, by putting into place rules to protect your capital and the tools needed to enable an individual to start trading successfully in the stock market with a level of understanding and confidence. I highly recommend this book, not only to those starting out in the stock market but also to those who have been investing or trading for some time. It provides solid ground on which to build a profitable portfolio.
Barry Ward, NSW
If trading the share market has ever crossed your mind or perhaps even overwhelmed you, Accelerate Your Wealth is truly the key to unlocking your potential to not only creating your own wealth but becoming responsible for your own destiny. Whatever your level of knowledge or competency, you will find much to stimulate your thinking about how to accelerate your wealth. Once again, Dale helps you think more clearly and less emotionally with the variety of data explored, and the ease of taking control of your own wealth-a truly mechanical and unemotional approach to a rewarding destiny.
Kerrie Taylor, Melbourne VIC
Dale delivers, once more, a concise, simple and no nonsense approach to making money in the stock market. Accelerate Your Wealth is filled with practical, straightforward and common sense strategies to assist readers truly create wealth. In his characteristic succinct writing style, Dale outlines some very simple, yet effective techniques that, if applied with discipline, have the potential to outperform those employed by the majority of fund managers. Most importantly, from my point of view, these techniques, when applied consistently over time, also help manage the emotions that inevitably get triggered when your hard earned cash is on the line. For me, one of the hardest lessons as a trader was overcoming the anxiety associated with losing money. The book gives careful consideration to this aspect of trading and instructs readers to put risk management in sharp focus and most importantly, how. Perhaps after all his experience, he knows better than anyone, just how important it is to sleep well each night. For those wanting to take charge of their own wealth creation and do so safely with the benefit of timeless guidance and tried and true strategies for trading financial markets, I have no hesitation in recommending Accelerate Your Wealth to both beginners and seasoned traders alike.
Erica Bacon, QLD
I have just finished reading Accelerate Your Wealth and I wasn't disappointed. I am impressed that Dale has been able to put so much knowledge into such a short story. The book is comprehensive, easy to read and understand, and so engaging with the psychology component encouraging one to take stock. If I had not completed the Diploma and Advanced Diploma I would certainly be planning on enrolling after reading this. Thank you for giving me the honour of commenting on the book.
Kate Gleave, Kuranda QLD
Accelerate Your Wealth is a "Must Read". It contains brilliantly written, easy to understand proven structured strategies, offering a reflection of Dales' profound experience and skill in the trading and investment industry. The content is unparalleled to anything I have read on trading or investing in the stock market. With detailed advice from researching stocks, to buying and selling, this is an asset for any person that wishes to trade or invest to obtain greater knowledge on how to fine tune their skills and be profitable in any type of market, with or without experience. By practicing the money management rules Dale has shared in this book, will not only increase your profits, but also assist with the emotional and psychological aspects so you become more profitable in your financial journey to accelerating your wealth.
Tracey Hutchinson, Adelaide SA
Accelerate Your Wealth is anyone new to the market or who have been in the market for a while and wants to gain more the right knowledge to succeed. I wish I had the opportunity to read this book 13 years ago when I ventured into share trading, as I would have avoided so many mistakes. Thank you Dale, for your dedication in writing Accelerate Your Wealth, and helping so many people like me, understand the stock market and gain confidence and knowledge. I know you have a passion to see people succeed and become financially independent and that's why you give your all for this worthy course.
Jane Kamiti, Sydney NSW
Price: AU$29.95 plus P&H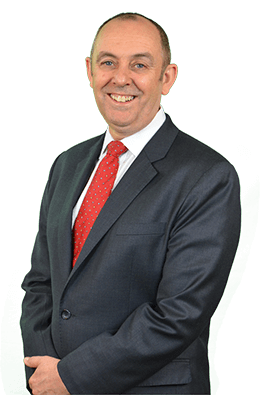 Trading is not about how much money you can make; it is about how much you do not lose over time.
View all Trading Courses