All Ords Breaks Record With New All-Time High
It is now 139 months since the all-time high of 6873 points on the All Ordinaries Index set back in 2007, which has been the longest period in time that our market has taken to make a new all-time high following a bear market. In the last 60 years, the longest time was 94 months following the lows in the early 1970's. Therefore, any suggestion that the Australian market is overheated and running too fast is a little premature.
Last week the ASX 200 rose strongly reaching its highest level since December 2007 and just a few per cent away from achieving the elusive new all-time high. Miners were the main catalyst for the rise after iron ore exceeded over US $103 a tonne. A combination of rising iron ore prices and the RBA's rate cuts have benefited miners over the past month.
The Materials sector was up 3.5 per cent with Fortescue Metals leading the way this week up over 6 per cent followed by BHP Billiton and Rio Tinto both up around 4 per cent. Analysts are forecasting that iron ore will exceed US $120/ tonne, although this may already be factored into the current share price, so I would watch how these stocks unfold in the coming weeks.
Wesfarmers power plays
Wesfarmers brought its cheque book out and continued to make power moves this week to acquire retailer Catch of the Day for $230 million. The deal is focused on providing Wesfamers and Kmart Groups the opportunity to accelerate into the digital age by enhancing both their digital and e-commerce capabilities. The week prior, Wesfarmers had also announced a proposal to acquire Lithium producer Kidman Resources.
This news is timely given that Wesfamers had provided the market with a trading update on sales for Target and Kmart coming in lower than the previous half year, which was to be expected.
Both Target and Kmart only make up a small percentage of Wesfarmers books, contributing around 12.8 per cent to total revenue in 2018. While the market will often have a knee jerk reaction once news of lower sales breaks, its shares were only down slightly, which indicates that the overall market is still supporting this stock. If you own Wesfarmers, I believe now is the time to be patient.
What have been the other major moves in the Australian stock market?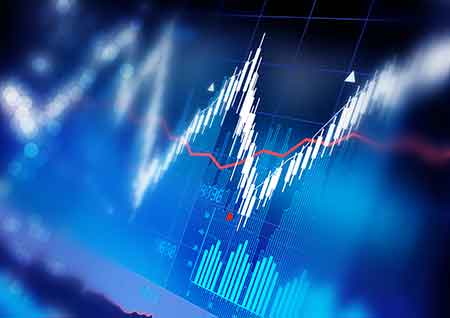 Looking at the other sectors, Communication Services and Healthcare where the top performers both up over 3 per cent. The worst sectors were Consumer Discretionary and Utilities, which were both down over 1 per cent.
Of the top stocks in the ASX 200, Vocus Group continued its rollercoaster ride on speculation of takeovers making it last week's top performer, up over 12 per cent. AGL Energy has now also put its hat in the ring of possible hopefuls to takeover Vocus with their non-binding $3 billion bid to acquire the company.
Other top performers include Bingo, which was up over 10 per cent and IDP Education over 9 per cent. The worst performers include Star Entertainment Group down around 15 per cent and Challenger, which fell over 12 per cent following profit downgrades. AGL was also down over 6 per cent, which may be a reaction to its offer to takeover Vocus.
So what do we expect in the market?
As you would know from my previous reports, I thought that whatever happened last week would indicate the direction of the Australian market in the coming month. Given that the All Ordinaries Index rose strongly, I believe it will continue to rise for some time to come. It is likely that we will see some increased volatility between mid to late July although this will not affect the direction and strength of the Australian market. Given this, I believe it will continue to move up to new highs until late July or even into August with my target around 6900 points.
So let's get into this week's stocks of interest. Watch the video to find out more.
Good luck and good trading!
Dale Gillham is Chief Analyst at Wealth Within and international bestselling author of How to Beat the Managed Funds by 20%. He is also the author of the award winning book Accelerate Your Wealth—It's Your Money, Your Choice, which is available in all good bookstores and online.