Share Market Comes to Standstill as Indecision Reigns
The Australian share market has so far traded up over consecutive months in 2019, which is the second longest period for a sustained rise over the last 10 years although it has recently come to a standstill as indecision reigns.
It's important to understand that share markets do not rise forever and nor do they fall forever, as all trends come to an end. That said, investors like to think that they will go on forever and, therefore, do not plan for the market to change direction.
While a move down on the All Ordinaries Index is inevitable, I don't expect it to start moving down until late July or early August, which is in line with the half year reporting season. Right now we are searching for a new all-time high before falling into the next low, which will occur sometime in late September or early October.
Investor's lack of understanding of market trends continually causes them to buy at the top and sell at market bottoms, when they should be doing the opposite. Given that the market is searching for a high right now, means investors should be cautious before buying any new stocks for their portfolio.
What happened in the market this week?
Many may be concerned about the speculation of a significant correction or a major market crash on the Australian market, but let me say upfront that the expected fall later this year is just part of normal market movements. This is a good thing for investors, as the market needs to find support to sustain the next move up into 2020.
The Australian share market opened this week at 6734.3 points and only moved slightly higher indicating there is indecision in the market. This is not uncommon when a stock market nears an all-time high, as investors are uncertain and to some degree fearful of losing the gains they have made in a bull run. However, if you have the right rules and portfolio management techniques, you can avoid the down moves, so you never need to be fearful again.
Right now there are plenty of good opportunities in the market to advantage of but you do need to be selective given the market is nearing a new all-time high.
This week's top and bottom performers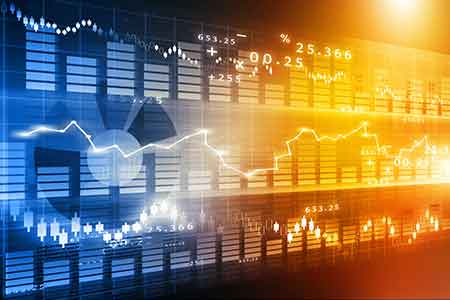 Looking at the share market sectors, Materials and Energy led the way this week both up over 1 per cent. Materials was no surprise, as iron ore continued its upward move to now be trading over US$108 a tonne. I still like both of these sectors and believe there are opportunities for the wise investor. As for the bottom performers, Real Estate was down over 2 per cent and Utilities was down around 1.5 per cent.
The top performing stocks in the ASX200 index this week include Pact Group up over 11 per cent after announcing it had refinanced its debt. That said, not all of the news from this company was good, so do not get too excited by rushing in to buy this one. Mayne Pharma was also up around 10 per cent for the week followed by Ardent Leisure Group up around 7 per cent.
Property took a hit this week, with the bottom performers all in this sector. Cromwell Property was down over 7 per cent, followed by Fletcher Building and Vicinity Centres both down over 5 per cent.
So what do we expect in the market?
As I have mentioned on many previous occasions, the All Ordinaries Index is searching for an all-time high right now and I strongly believe this will occur in the next few weeks. Right now, I expect the market will rise over the next two to four weeks and possibly into August before starting to move down into the next low.
The low end of my target for the high is 7200 points which is a rise of roughly 7 per cent from its current levels. Given this, investors need to more cautious about buying any stocks and be ready to adjust their portfolio, if needed. Medium to long term, I believe the All Ordinaries Index is bullish and will continue to trade up to new all-time highs well into 2020 with my target above 7600 points.
So let's get into this week's stocks of interest. Watch the video to find out more.
Good luck and good trading!
Dale Gillham is Chief Analyst at Wealth Within and international bestselling author of How to Beat the Managed Funds by 20%. He is also the author of the award winning book Accelerate Your Wealth—It's Your Money, Your Choice, which is available in all good book stores and online.