Initial Public Offering: 2018 Winners and Losers
A question I am repeatedly asked is "should I buy shares when a company floats on the stock exchange?" To be frank, the risks of investing in an IPO (initial public offering) are very high.This is because when you buy into an IPO, you may as well flip a coin as there is a 50/50 chance that your investment will be worth less than what you paid within the first 12 months. And some stocks will never recover back to their list price no matter how much you hope and pray.
The probability of success with an initial public offering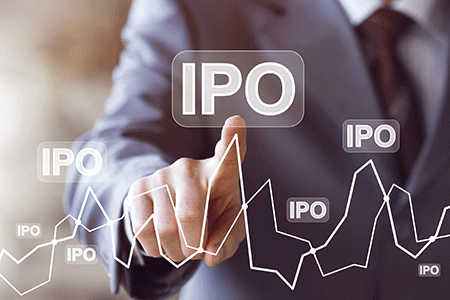 For those of you who have read Dale Gillham's latest award winning book Accelerate Your Wealth – It's Your Money, Your Choice, you would understand that a 50 per cent chance of success in a trade is not even close to the probability you need before you invest. He always recommends that you only ever enter a trade where your probability of success is 70 per cent or greater.
Many companies trade sharply higher when they initially list because investors buy in to make quick gains before selling out the same day or within a few weeks of the company listing. This often drives the price swiftly lower, which is the sort of volatility most investors are not prepared for.
Putting your money into a company that hasn't been tested on the market is an unnecessary investment risk to add to your portfolio. Not only are you risking your capital, you risk losing any solid gains you have generated from quality companies in your portfolio that have demonstrated a track record in the market.
Understanding IPOs
It's not easy, even for a savvy investor to pick the stocks that are likely to be successful, as the marketing material you receive prior to the float is just that, marketing.
When a company floats on the stock exchange they are required to disclose all relevant information in a prospectus for investors to understand the offer. This includes information about the business, an overview of the listing, its operations, financials, dividend policies, key risks, investment and industry overviews and much more. It is then the Australian Securities and Investment Commission's (ASIC) responsibility to review the prospectuses to assess whether it is legal.
ASIC states that they don't endorse, approve or verify the content of prospectuses and if a company fails to disclose information that may hinder the offer, ASIC are not responsible. They also state that investing in an IPO can be risky, therefore, you need to ensure you do plenty of research.
So it doesn't matter what you read and how good the marketing looks or whether a broker believes that the company has great prospects for growth, the proof is in the pudding once the stock trades on the market. It is for this reason why I always recommend that it is better to test the company's worth by seeing how it trades on the market for a year or two. That way, if there are any skeletons in the closet they'll come out.
Investing in an initial public offering
When a company lists on the stock exchange the business gains access to much needed capital to expand and grow earnings, and in some cases to pay down debt. History demonstrates that for many companies, the decision to list on the stock exchange eventually proves lucrative, although there are many companies that are left battered and bruised, or disappear altogether years after listing.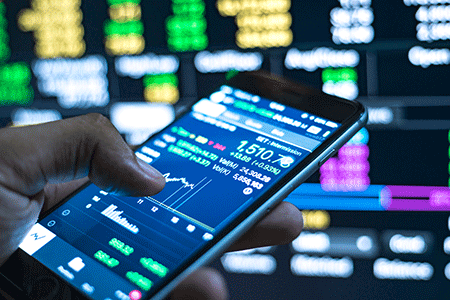 The major risk for companies that do list is there's no hiding from the sharks. Companies that fail to achieve forecasts for growth are at the mercy of the market, and the consequence of disappointing the market can be brutal given that a lot of companies that list are not highly liquid. So, it doesn't take a large amount of shares to be sold to cause the price to fall.
I suggest that investors be patient and not get drawn into a get rich quick mindset, which occurs with initial public offerings. Instead, you are better off investing your hard earned savings in bigger, more liquid companies.
That said, if you insist on investing in an initial public offering, remember one of our golden rules to investing in shares is to never place more than 10 per cent of your total portfolio in any high risk investment. More importantly, before you put your money at risk you need to decide on your rules as to when to take profits. You also need to be clear on the maximum amount you are prepared to risk before you sell the shares to protect your capital if the stock falls below the list price.
Now let's take a look at a number of Australian IPO's that had their debut in 2018.
Top performing IPOs in 2018
Adriatic Metals PLC (ADT)
Adriatic Metals listed in May at $0.20 per share, and was one of the biggest miners to list this year. ADT traded down by around 15 per cent in the first month, however, since the low the stock has risen over 260 per cent and is still looking strong.
ADT is a UK based exploration and development company, with a market cap of $61 million. The company operates predominately in mineral exploration in Bosnia and Herzegovina and has discovered minerals such as zinc, lead, silver, gold, barium, sulphate and copper.
Just because as stock has risen strongly doesn't mean it will continue to rise, however, ADT is a stock to watch.
ClearVue Technologies (CPV)
ClearVue Technologies predominant business is in renewable energy via industrial products. One of the company's most successful ventures has been in developing windows that are able to generate commercial solar power.
ClearVue Technologies listed in June after a successful $10 million capital raising. The company initially listed at $0.245 but in the first month the stock fell heavily by 46 per cent. However, news of technological breakthroughs in solar energy resulted in price rising by more than 640 per cent to $0.83, although it fell quickly by more than 60 per cent and is currently trading at around $0.32. This is a really good example of how volatile new listings can be. You may be hoping price will recover to the recent high, however, it may not. Either way, the most important thing investors can do is have a plan to exit.
Elixinol Global (EXL)
Elixinol Global is a manufacturer of industrial hemp and early stage medical cannabis with the company involved in the importation, cultivation, manufacture and distribution of these products.
While the issue price was $1.00, Elixinol first traded on the ASX at $1.75 in January given the demand for the stock. Since that first trade, it rose to a high of $2.57 in December before closing at $2.50 for the year, achieving a gain of 42.69 per cent.
Bottom performing IPOs in 2018
Coles Group Ltd (COL)
One of the most eagerly awaited floats this year was the $16-billion-dollar demerger of Coles (COL) from Wesfarmers (WES). COL listed at $12.49 a share and in the first week price rose to a high of $13.37, however, it is down by around 3 per cent from the list price.
Unfortunately for COL, earnings before interest and taxes (EBIT) have been in decline over the past few years from $1,779 million in FY16 to $1,522 million in FY17 and $1,414 million in FY18. So it will be interesting to see how COL performs through the Christmas period.
Given this, I believe the demerger of COL from WES was a timely decision by the WES Board; however, WES is likely to be the better investment.
Podium Minerals (POD)
Podium Minerals is a company within the Metals & Mining sector, with its main business in mineral exploration and resources development, including platinum group metals, gold and nickel-copper sulphides mainly in the mid-western region of western Australia.
The company raised around $5.5 million in November 2017 at $0.20 per share, but since listing it has fallen by around 75 per cent to under 5 cents per share. Mining can be a particularly risky area for new listings, which is why it is better to stick with the bigger companies.
Star Combo Pharma (S66)
Star Combo Pharma's main business is in the development and distribution of vitamins, dietary supplements, skin care, health and beauty products both in Australia and globally. Star Combo's products are made from natural ingredients, which is positive, however, this is a highly competitive area.
The company listed in May at $0.50 per share. The stock spiked up 244 per cent in the first two weeks to a high of $2.03, however, the shares have since fallen by more than 70 per cent to $0.60 per share. Therefore, it is better to steer clear or reconsider the stock in a few years if liquidity increases.
Listing in 2019 -

Candy Club Holdings Limited (CLB)
An investment in an online candy distributor may appeal to your inner child, however, the risks mentioned above exist for any IPO, even the sweet ones. CLB operates in the US and it has been reported that the average American consumes 24 pounds of candy every year.
It appears that the online subscription business generates revenue of around A$12 million annually, with subscribers able to buy premium candy at good prices. The company is growing it's B2B unit, which sells candy to businesses. The Board believe this as a major driver of growth.
The company is expected to list on 4 January 2019 at $0.20 and investors have until 17 December 2017 to bid for the shares in the IPO.
Others who read this article also enjoyed reading:
To learn how you can trade the stock market with confidence so you consistently profit, review our accredited trading courses.