The following is a sample of where Wealth Within has been profiled in the media.
Take Stock Then Snap Up Bargain
08 Dec 12

Wealth Within chief analyst Dale Gillham said, while it was an oxymoron to believe that a share price of about a dollar was a bargain, there were a couple of stocks that he liked in the region, including Arrium (previously OneSteel), Fairfax and Billabong. "OneSteel's only trading at around $0.75" he said. "A really good, well-managed company it's quite cheap at the moment. "I've been talking about Fairfax for the last five or six weeks, especially now that it's looking like it's trying to offload Trade Me NZ to cash itself up. If you ask me to put a stock on my list of dark horses for 2013 it would he Fairfax...
Fear and Greed Drive Trade Cycle
17 Nov 12

Dale Gillham chief analyst at private investment company Wealth Within, says people have the greatest impact on cycles with fear and greed the key drivers of how good or bad a cycle will be. "One of the questions I get asked a lot is when is the best time to invest'. This question correctly implies that there are both good and bad times to invest in the share market," Mr Gillham says. "All markets, not just share markets, run in cycles from low to high and back again, and quite simply all cycles are dictated by the human emotions of fear and greed. "These emotions have caused cycles to expand or contract in both time and price...
A Good Time For Smart Investors
10 Nov 12

The predictions are the Reserve Bank will drop the cash rate at least once, and possibly twice, in the coming months. If this occurs then Australians will enjoy a period of low interest rates not seen since the 1960s. This news is good for home owners and investors. However, if history is any indication many will not take advantage of the low interest rates because people often do the opposite of what they should be doing. Let me explain. It is well known that in the share market the amateurs buy at the top and sell at the bottom, and the property market is no different...
Brakes Applied After a Flying Start
09 Nov 12

The signs of a recovery in the world's largest economy helped the sharemarket get off to a quick start, said Wealth Within investment analyst Janine Cox. If you look over the period back to 2008 when they were negative, and you look at everything that has happened after that, they've managed, for the most part, to maintain the positive,'' said Ms Cox. A surge in gains over the past few weeks saw the ASX move above 4500, but the rise was cut back last week as the market consolidated the recent winning streak. The 4500-point mark is critical for our market,'' Ms Cox said...
Scrutinise Me Please
06 Nov 12

As a consultant, I wish more business owners were as vigilant as Dale Gillham the co-founder of investment educator Wealth Within, who featured in Leo D'Angelo Fisher's October 4-10 BRW article, "It might pay not to pay". That may sound strange considering your description of his scrutinising behaviour towards consultants hut I believe that too many of my fellow practitioners are getting away with highway robbery and leaving honest consultants that genuinely want to help their clients with a bad rap. I am particularly glad to see that Gillham sees the value in hiring consultants to help him in areas where he doesn't have the expertise required...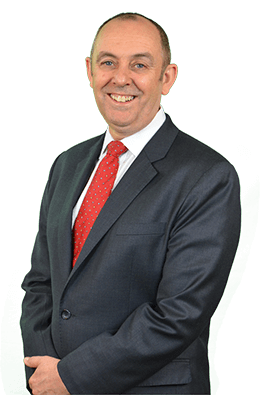 The number one skill all individuals should possess, if they want long-term success in the stock market is the ability to accurately identify direction...
View all Trading Courses