The following is a sample of where Wealth Within has been profiled in the media.
The ABC of Investing
14 May 14

One of the biggest beginners' mistakes is in thinking a 50-cent stock is better value than a $50 one, says Dale Gillham, chief investment analyst at Wealth Within, which runs the only accredited diploma in share trading. ''They believe they get more shares and, as such, are more likely to get a better return, which is simply untrue,'' he says. Another is not having a selling price in mind when you buy. If nothing else, this concentrates the mind wonderfully, because it will force you to put a value on the stock, which in turn will mean doing some homework. ''Your exit price is more critical than the buying price,'' Gillham says. So where do you start...
The Gloomy Country
14 May 14

However, fund manager and Wealth Within analyst Dale Gillham said domestic investments usually offered stronger, more stable returns. Unlike those from other nations, Australian dividends also carried tax credits, while international shares were subject to withholding tax, Mr Gillham said. "There are also enough places in Australia to invest your money without going overseas,'' Mr Gillham said. "There are 500 shares for example on the All Ordinaries Index, when in fact you really only need 10 stocks for your portfolio to work. "Investors also start to lose control to some degree when they invest overseas...
$4 a good price for DJs shares
22 Apr 14

South African Woolworths SA sprang out of left field last week, throwing a $4 per share bid on the table to blow the Myer/David Jones merger plans out of the water. The bid has left shareholders wondering whether or not it is a good deal? The most important thing an investor can do when weighing up a decision to accept or reject the bid is to look at where the share price has been trading over recent years, as this provides an indication of where it may go...
Research House Warns on Performance Fees
14 Apr 14

Speaking to InvestorDaily, Dale Gillham, director of boutique fund manager Wealth Within, said when it comes to performance fee funds it can be difficult for investors to establish what they will be paying so it is important for investors to focus on a few factors. "You shouldn't be paying a performance fee on a negative return, regardless of whether it outperforms the index or the benchmark and the fund needs to have a high water mark before they start charging," Mr Gillham said...
Cut Your Losses Short and Let Your Profits Run
10 Apr 14

Selling a share that has suffered a 30 per cent, 40 per cent or 50 per cent loss shows poor money management skills that should be addressed, and selling profitable shares so as to offset tax often makes very little financial sense. The same applies to selling down profitable shares because they have become "overweight" and buying more poor performing ones because they are "underweight". A mantra I've lived by is cut losses short and let profits run.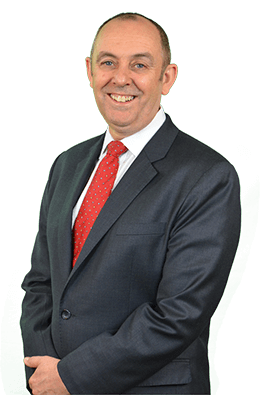 The number one skill all individuals should possess, if they want long-term success in the stock market is the ability to accurately identify direction...
View all Trading Courses