The following is a sample of where Wealth Within has been profiled in the media.
The Best Time to Invest in 40 years
18 Sep 12

Many ladies believe they lack the knowledge or ability to invest and as a result, don't have what it takes. In my experience, the reality couldn't be further from the truth, in fact ladies can be much better investors than men. Success in anything is usually 80% psychology and 20% skill; understand your psychology and the rest follows. Studies into investor psychology reveal that investor sentiments of fear and greed are heightened at the ends of bull and bear markets..
Is your superannuation safe from the tax man
12 Sep 12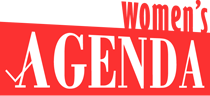 When it comes to superannuation, I believe many Australians are feeling uneasy. The solid foundation that we rely upon to fund our retirement is constantly shifting, and the rules keep changing. Last week, yet again, the government came out with proposed changes to superannuation and this time it wanted to attack capital gains tax breaks for self-managed super funds that invest in property. Worse still, the government wants to attack those in retirement whose pensions are paid from their superannuation as currently there is no tax payable once your superannuation converts into pension phase..
Passionate about property
22 Aug 12

Let's face it, when there is a decision to be made about which property to buy it's usually the woman who has the final say, or so many real estate agents tell me. They also say that our purchases are often based on the buyer's our passion for the property, which I believe is polite way of saying that we ladies tend to get a bit emotional about our purchases. I know how hard is it to walk into a house you are thinking of buying as an investment without seeing yourself in it, even if it is an investment...
Are You Leveraging Your Way to Profit or Risking The House
20 Aug 12

In my previous articles I discussed two major areas of investment, leveraging or borrowing to invest and diversification, and how both investors and traders are misled by the myths surrounding these areas, which results in costly mistakes. I will now continue the theme by talking about another form of leverage that causes more people to lose their shirts more than any other. This is the area of derivatives and over-the-counter (OTC) products, which encompass options, warrants, E-minis, CFDs and futures. This area is driven by fancy marketing...
Update your wardrobe without breaking the bank
15 Aug 12

Whilst I was out shopping on the weekend I found that some of the major retailers were clearing stock to make way for new season fashions that will be coming in soon, and this means bargain prices, so we can go to the races without it costing us an arm and a leg. Like me, you might be thinking that it's a bit early to be shopping for an outfit for the spring races, however, the risk in leaving your decision close to the event is that you are likely to end up wearing something you're not completely happy with, or you find you just don't have the money to get what you really want...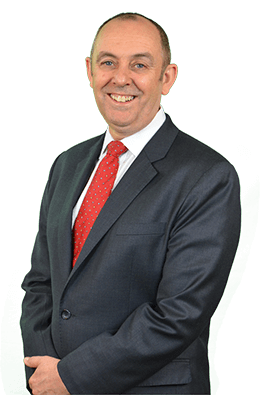 The number one skill all individuals should possess, if they want long-term success in the stock market is the ability to accurately identify direction...
View all Trading Courses