The following is a sample of where Wealth Within has been profiled in the media.
What we Really Need is Fair Trade
25 Jan 14

While our Prime Minister Tony Abbott gave a speech at the G20 espousing the virtues of free trade, many Australians are still confused about the whole trade equation and struggle to see how we don't end up losing out as many of our trading partners still slap hefty tariffs on our goods. It shouldn't just be called free trade it needs to be called fair trade. Australia exports cars to Asian countries where tariffs are set to around 40 per cent and yet we tax their exported vehicles coming in as low as 5 per cent...
Wealth Within Bearish on Chinese Equities
21 Jan 14

Speaking to Investor Daily, Wealth Within analyst David Thang said he is bearish on both the Shanghai Composite Index (China) and Hang Seng (Hong Kong). "If you have a look at the Shanghai Composite Index, it has been in a steep downtrend since October 2007 and really, momentum flow over the long term is still very much biased to the downside," Mr Thang said. "I don't thing Chinese equities will bottom any time soon," he said...
Setting Your Financial Goals For 2014
16 Jan 14

With a looming credit card bill courtesy of the festive season plus a brand new year with a whole host of new financial goals, we might be regretting some of those extra festive season purchases. Unfortunately we can't turn back the clock, however you can stay ahead of the rat race with four little words. They are why, what, when and how. Let's face it, if you were told by your doctor that you needed an operation to save your life or that of someone you love, and you needed to raise $30,000 in the three months, can you imagine your heart racing and how time would almost stand still as you realised what this meant and what you had to do...
Financially Planning For a Career Change
02 Jan 14

The New Year brings an opportunity for change, so if you haven't decided on your New Year's resolution(s) for 2014 you'd better get cracking. This is the year of the horse which means life is likely to take off at a gallop, so the earlier you are prepared the better this year will be. Perhaps you'd like to lose a few kilos, take a world trip, start a course in something you have always wanted to pursue, save or invest more, or maybe plan a change in career. Don't wait too long to choose otherwise the universe may make that choice for you and you may not get what it is you really want...
5 Things You Can Learn From Shares
13 Dec 13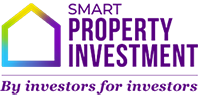 Purchasing a property is often described as 'one of the biggest investments you'll ever make; so for many people, investing in property ties up their funds. Unfortunately, this can cause diversification plans to fall by the wayside. Dale Gillham, executive director and chief investment analyst at Wealth Within , says diversification is all about perspective. "I often ask' If you went to spend $500,000 on a property, could you do that?' and a majority of people will answer in the affirmative," he explains. "When I say' Would you put $500,000 into one share, the whole ambiance changes,' clearly, this isn't a path many would walk down...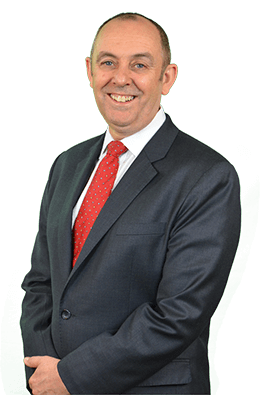 The number one skill all individuals should possess, if they want long-term success in the stock market is the ability to accurately identify direction...
View all Trading Courses