The following is a sample of where Wealth Within has been profiled in the media.
Share Market Investors Urged to Keep Faith
25 Jun 12

Dale Gillham, chief analyst of private investments company Wealth Within, says there are typical signs pointing to a market bottom. And a move above 4,200 points would confirm an upward trend, he said in a statement. "If this occurs, then I expect we will see a rise through to 4,300 points and, possibly, higher in the next month,'' he said...
Big Guns Take More Investment Risk
16 May 12

Wealth Within analyst Dale Gillham says the survey offered an insight in to the strategies of big investors. "There is an old saying that the professionals buy at the bottom and sell at the top - and that the amateurs buy at the top and sell at the bottom," Gillham says. "Big investors are just that, big and therefore are very slow to move in and out of an asset class. "Given, this, mum and dad have a huge advantage over the big investors as they can move quickly in and out of shares or cash...
Shares the Winner Over Property in Asset Battle
05 May 12

Profits and annual returns might see-saw between the two asset classes on a regular basis, but the ability to see what's happening during transactions and to buy and sell quickly are more important, according to fund manager Wealth Within analyst Dale Gillham. When it comes to these two investment issues, shares are streets ahead of property, Mr Gillham says. "Putting returns aside, important issues for investors are liquidity and transparency. There is no competition when it comes to liquidity and transparency between shares and property as the share market wins hands down on both," Mr Gillham says...
Protecting your finances in case your relationship breaks down
28 Mar 12

Finance expert, Janine Cox shares vital information to stay on your feet financially - If you become bankrupt in the love department, this doesn't mean your finances have to suffer as well! Generally it is not until something happens that we actually look at what we should do, and this situation is not restricted to relationship breakdowns but applies to any contract we enter into including buying a house, insurance or opening our credit card account. Protecting what you have is essential if you have children from another relationship, after all you will want to protect them from any unforeseen events or situations...
Has Our Market Bottomed
19 Mar 12

We have all been on a car trip when inevitably someone says, "Are we there yet?" Whilst the share market is not a car, it has been on a long downward journey over the past few years, which for many has seen emotions run hot and had many wondering on more than one occasion whether or not the market has bottomed. When taking a trip in a car, we have a map, road signs and predictable situations such as when someone needs to go to the toilet or gets carsick; and so too the share market gives us a map, road signs and predictable events...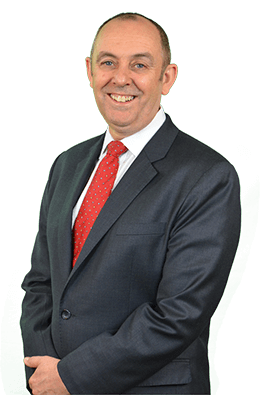 The number one skill all individuals should possess, if they want long-term success in the stock market is the ability to accurately identify direction...
View all Trading Courses