The following is a sample of where Wealth Within has been profiled in the media.
Corporate Earnings Season Wraps Up
24 Feb 11

Wealth Within chief analyst Dale Gillham said he expected the latest corporate results to reflect recent measures of consumer confidence. "I'd like to see consumer sentiment up, but all the reports that I am seeing are that it is still flat," Mr Gillham said. "And the forecast is that it will still be flat...
New Years Resolutions
18 Dec 10
Dale Gillham, Chief analyst, Wealth Within says "reducing debt" is financial author and adviser Dale Gillham's new year's resolution, but there's a twist: apart from his credit card, paid off each month, he has no debt in his name. His house, car and investment properties are in a family trust. "No asset is in my own name except my clothes," he says. But he wants to be cashed up for a savage sharemarket correction he's expecting within 18 months. "I'm happy to stay in shares in my super fund for the next six months but then I want to hold much more cash. My goal is preparing for the profitability of the market coming back in 2012 to its 2003 level," he says...
Mighty Rise of The Small Caps
20 Nov 10

Fund manager Dale Gillham, from Wealth Within, also warns that some people may swing too far toward the risk side of the market. "Essentially, we are seeing the groundswell and the start of a repeat of the tech boom, where investors with little or no knowledge are buying into small-cap shares hoping to make a killing," he says. "This is greed or emotional investing at its worst and should be avoided...
Stock Market Firmly in The Red
19 Nov 10

An analyst at Wealth Within, Janine Cox, said the falls were unsurprising as the market was due to pull back after recent strong trade. "We expected we would get two weeks down on the market, and it is looking like it is happening now," Ms Cox said. "I think our market is quite strong and is just doing its thing." Ms Cox said the downward run would not last long and she expected the market to break through 5,000 points over the festive season. "The market has been like a steam train over recent weeks," she said. It is not going to stop and do an about face. Even with the news about China, the Chinese economy is...
Australia the Lucky Country
20 Oct 10

We are consistently told we live in the lucky country, yet constantly we see evidence to the contrary. I would not call it lucky that we have some of the highest interest rates in the world or that we pay more in bank fees and other essential services than many Western countries. Added to this is the fact that Australia's average age is increasing and baby boomers who represent more than 30 per cent of our population are now retiring. The facts are that 75 per cent of all retirees are still reliant on some form of government pension, with 50 per cent of these people relying on a full pension at around $14,000...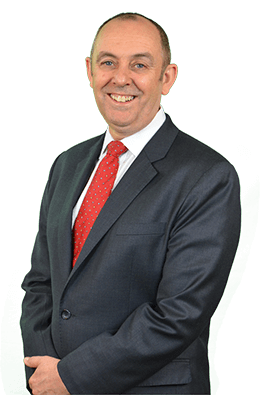 The number one skill all individuals should possess, if they want long-term success in the stock market is the ability to accurately identify direction...
View all Trading Courses