The following is a sample of where Wealth Within has been profiled in the media.
Brokers Ready to Run With the Bulls as Drought Ends
10 Feb 13

In a note to clients, Dale Gillham, the Chief Analyst at private investment company Wealth Within, wrote: "This week our market has risen again, which takes the current bullish move to 10 weeks in length. In fact, bull runs of at least 10 weeks in length without at least one down week have occurred in 1987 just before the crash, in 1993 and 1997. "The longer the rise the higher the probability a fall will occur, and right now price is close to resistance at 4900 points and very strong resistance at around 5000 points. Given these factors I believe a turn to the downside is very close, and as such, investors might be wise to wait for the opportunities that a down move...
Shares should be front of mind
26 Jan 13

Months ago I mentioned that markets had moved past the time when investing in cash was wise, and that we had entered the part of the investment cycle when investors needed to look at the share market again. Right now, interest rates and cash returns are at all time lows and, if recent reports are correct, are likely to fall further this year. When one investment "vehicle" subsides it creates opportunities in other areas. However, most people fan to recognize this and therefore fan to achieve their goals. Wise investors know that they should always be looking at the next stage of the investment cycle for opportunities...
Investment Unlocking the Secret to Wealth
23 Jan 13

But how do you know when prices are near lows and likely to rise, and when will they most likely fall? The answer is cycles. We only have to look around to know that cycles exist – for example, the moon has a cycle that affects crops, tides and human emotions. Economic cycles, business cycles, share market cycles and property market cycles are all influenced by human behaviour. In the share market we have cycles lasting from minutes to centuries, running from low to high and back to low, with some important cycles being every four, 18 and 40 years...
Small Shares May be Beautiful But Buyer Beware
16 Jan 13

Wealth Within chief analyst Dale Gillham said while it was an oxymoron to believe that a share price around a dollar was a bargain, there were a couple of stocks that he liked in the region including Arrium, Fairfax and Billabong. Arrium (formerly OneSteel) is only trading at around 90c. A really good, well-managed company, it's quite cheap at the moment,'' he said...

Your Best Investment For This Year
16 Jan 13

At this time of year I always get asked where to invest for the next 12 months for the best return. The problem I have is that while I am a share market expert, I don't have a crystal ball! Every day I analyse the share market to determine what I believe may be the best and most appropriate investments for the coming month and year. Share market traders do not control the market, and like you, we must always look at any investment in terms of probability. I make decisions about trading and investing in a very similar way as I make business decisions...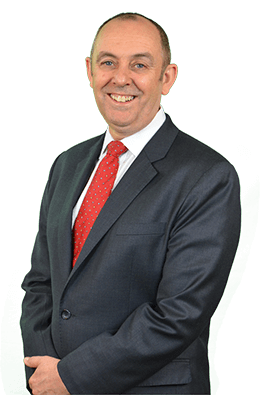 The number one skill all individuals should possess, if they want long-term success in the stock market is the ability to accurately identify direction...
View all Trading Courses