Crash Course in Buying ASX Shares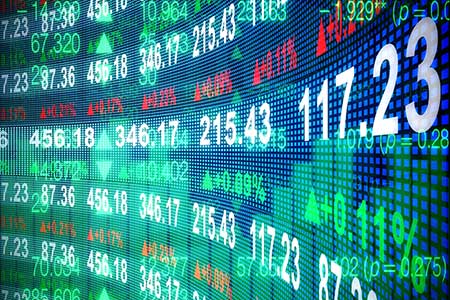 Kick-starting your investment journey can be intimidating and exhilarating at the same time. If you are ready to take the plunge and begin investing in the Australian Securities Exchange, often referred to as the ASX, then there are a few things you should keep in mind when it comes to investing your money.
There are usually two reasons people choose to invest in stocks - capital growth or dividend income. Investors looking to make money fast from buying and selling shares or even ones that may have a longer term view are both hoping to make a profit in the end. Some investors buy shares to provide a steady income stream in the form of dividends. Dividends can be distributed from a company to its shareholders and some companies may also offer dividend reinvestment plans.
In this article, we will explore in-depth exactly what the ASX is and how you can be successful in buying shares.
What is the ASX and why should you invest?
As one of the world's leading financial market exchanges, the ASX operates the largest share market in Australia. With almost 2,200 companies and issuers listed, ASX is positioned as the eighth largest share market in the world and the second largest in the Asia-Pacific region.
All shares are traded electronically and are divided into 13 sectors that are commonly split into two larger categories, resources and industrials. Resource shares include mineral and energy companies and industrial shares cover all other traffic including banking, insurance, telecommunication, IT, media and transport companies.
How to buy shares on the ASX
If a company is ASX-listed, all shares must be traded electronically and can only be bought and sold through an ASX participant broker. There are two types of brokers, full service brokers and non-advisory brokers and the only real difference between the two is whether they offer advice to investors or not.
Full service brokers, as their name would suggest, offer advice, make recommendations and provide research to develop a tailored investment plan. Non advisory brokers typically communicate via the internet or over the phone and they offer no recommendations on your decisions, making their brokerage fees significantly lower, leading to greater returns if you are in fact profitable.
My recommendation for those interested in low-cost trading, go with a non advisory broker. If you are educated and confident enough in your knowledge of the sharemarket and you have faith in your ability to invest profitably on a consistent basis, it may be more advantageous for you to opt for the less expensive broker. However, choosing the type of broker to go with will likely depend on your level of risk.
Consider your risk
Any form of investment requires some degree of risk. It's important to recognize that the stock market ebbs and flows, and depending on the type of investment, a high performing stock today may drop significantly the next day. That's why managing your risk is crucial when it comes to making investment decisions.
Before you buy any stocks on the ASX, evaluate how much you are willing to invest in order to see a return on investment. When deciding where to invest your money, I strongly encourage individuals to invest in the top 20 stocks on the market, as they are highly liquid and typically produce very good returns from capital growth and income over a 10-year period. That said, the biggest risk is investing in a company that eventually fails, making the shares worthless, resulting in a significant loss for all shareholders, which is why I recommend you stay away from penny dreadful stocks and microcap stocks.
Diversification is a foolproof way to spread your risk. Some investors sink all their money into one asset class or sector, but at Wealth Within, we like to embrace the saying, "don't put all your eggs in one basket". A well-rounded portfolio of 8 to 12 stocks often includes diverse investments from disparate industries and investments with different features. It is possible to be well diversified by just holding Australian shares, it's just a matter of investing properly.
In the share market, risk and volatility go hand in hand. As a Chief Analyst, I can share some interesting insights on how to account for your risk and volatility. Tune into my podcast to learn more about what you need to get right when it comes to considering your risk in order to achieve a strong portfolio over the long term.
Buying shares without a broker
Many budding investors who are new to the stock market often beg the question, "how can I invest without using a broker?" It is possible to buy stocks without using a broker however, if you are investing in the ASX, shares can only be bought and sold through an ASX participant broker.
Remember, while buying and selling ASX shares requires a stockbroker, you can choose to invest with a no advice broker who will execute your buy and sell orders in the market without asking any questions or providing guidance on the market's current standing.
Selecting ASX shares to invest in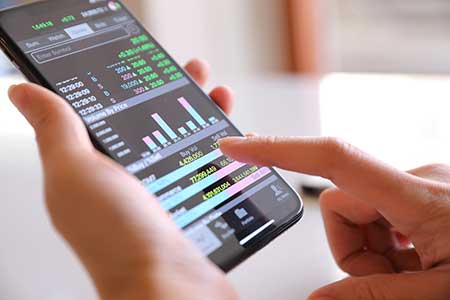 One of the best ways to evaluate not only what types of shares you should be investing in, but also to understand the mistakes other investors are making so you do not make them, is to buy my latest award winning book, Accelerate Your Wealth-It's Your Money, Your Choice.
You may also want to take a look at the most recent ASX shareholder survey, in which 4,000 odd investors were surveyed by Deloittes to help understand investor behaviour. To hear the key takeaways I discovered after combing through this report listen to my podcast, The Top 10 Findings in ASX Investor Study. Below are some important discoveries definitely worth considering:
"70% lose, 20% break even, and only 10% consistently make money like me when investing in ASX."
"60% of Australian adults hold investments outside of their superannuation fund."
"There is a disconnect between investor risk profiles and their return expectations. A lot of people tell me what their risk profile is, but what they expect as a return doesn't measure up. The more risk you take the more you make."
"81% of investors under 55 are expecting immediate returns."
"65% of investors used non advisory share brokers."
Picking the right shares to invest in takes a significant amount of research and a solid understanding of the current market trends. For additional commentary on investing in the ASX, view my recommendations regarding which ASX shares to keep an eye on in 2021 including:
You can also learn which sectors are likely to dominate in 2021, so you can identify which ASX shares will rise in the future.
As Australia's expert share market advisers, Wealth Within offers the only internationally-recognized, government accredited Diploma of Share Trading and Investment. If you have any questions for me about how to ensure your investments in the ASX are fruitful in the end, send me a message or call 1300 858 272 (Melbourne direct 9290 9999).