Investing Money For Beginners
When people talk about investing, it is common for them to think of shares and the stock market. Stock exchanges around the world offer a wonderful opportunity to make some serious capital gains. But while investing in shares can provide a long-term solution to building wealth, it isn't the only way.
There is plenty of information on this website about how to invest in shares and guidelines for absolute beginners, so in this article we will focus on other ways you can invest your money beyond shares.
While I encourage you to continue investing and exploring opportunities within the stock market, I wanted to shed some light on the fact that there are many other ways to invest your money successfully. Below I've compiled a list that reflects some alternative ways a savvy financier may choose to invest their money.
Property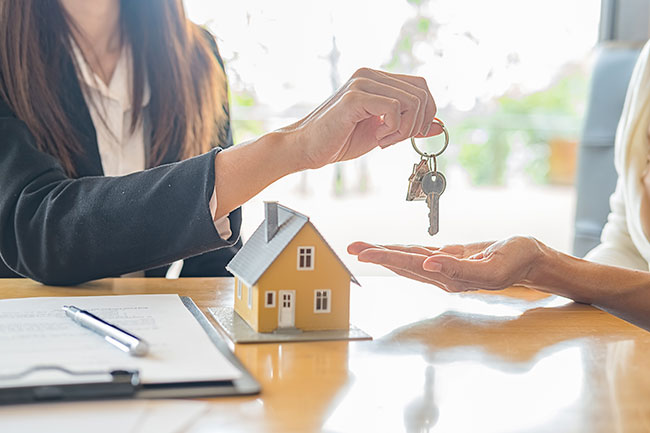 Property is one of the best tangible assets you can own and it's no secret the Australian housing market is on the rise although in recent months it has taken a beating with the COVID-19 outbreak. Given this, now may be an excellent time to buy into property. With so many suburbs to choose from across Australia, it can be hard to decipher the best locations to invest in property, but this is very important when choosing where to buy. You will ideally want to purchase equity in a promising location that will not only bring in tenants, but appreciate in value over time.
When buying property the options are endless. From single family homes to apartment complexes, your investment can be as big or as small as you want it to be. In many cases, you will have to make a down payment and the bank will usually help to finance the rest. Once tenants move in you will get the rental income and after selling, appreciation from the property if you have invested in a good suburb.
Buying property doesn't necessarily mean you will have to manage the investment yourself. You can hire a property manager or real estate company who will manage the property and the tenant, and collect rent on your behalf. It is also possible to form partnerships with like-minded investors to help with the purchase and management of a property.
Gold and silver
Hedging in precious metals sometimes gets a bad rap, however, they can be a good investment for those who may be uncertain about dollar-based assets. Often referred to as a 'great diversifier' due to it's low correlation with other asset classes including stocks, gold can help to diversify risk by acting as a safety blanket for investors. There are various routes to invest in gold such as buying and holding physical gold in coins or bars, gold exchange traded funds, gold accounts or investing in gold mining stocks.
Silver, on the other hand, is priced less than gold, making it easier to own on a tighter budget. Like gold, the price of silver is driven by market demand. Silver is more volatile than gold, making it a potentially lucrative investment due to the fact that it is a much smaller market.
Bonds
Bonds can provide a stable source of income, while at the same time protecting the money you choose to invest. When investing in bonds, you are lending money to a company or government and in return you will receive interest payments in the form of coupon payments. In an ideal scenario, you will hold the bond until maturity and receive back the face value of the bond. If you sell a bond before maturity, you will receive the market value, which could be more or less than the face value. Bonds are a great way to diversify your portfolio because when interest rates fall (and usually share prices as well), bond prices rise.
Equity crowdfunding
Using your money to invest in your own business has the potential of producing high returns, but there is the possibility it may fail and cost you a lot of money. The alternative to this is investing in someone else's business through crowdfunding. While angel investing is a similar situation, it is usually reserved for high net worth individuals who can provide significant financial backing for small startups or entrepreneurs in exchange for ownership equity in the company.
With equity crowdfunding, you can invest and have part ownership in early-stage and growth-stage businesses that are not listed on a stock exchange, and you only require a few hundred dollars to start investing. If you choose to invest in equity crowdfunding, you will be rewarded if the company succeeds. However, you need to keep in mind that the risk is high because if the company fails you will lose part or all of your investment.
Peer-to-peer lending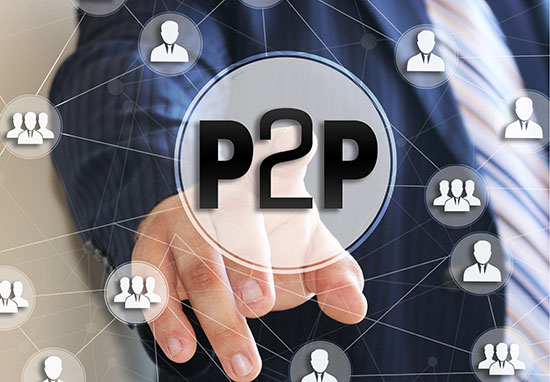 Peer-to-peer (P2P) lending is a relatively new way to invest your money, which started around 15 years ago. Essentially, P2P lending cuts out the financial institution as the middleman and enables individuals to obtain loans directly from other individuals, which is primarily done online through third party websites.
P2P lending sites connect borrowers directly to investors. Each site sets the rates and terms, and facilitates each transaction. Most sites provide a range of interest rates based on the credit of the applicant. No bank is involved in this method and your money is typically pooled with other investors. Each month you will receive a fixed repayment that includes the interest you are owed from the borrower.
The returns from P2P lending can actually end up being higher than the interest you may receive on standard savings accounts or term deposits. However, the main risk associated with P2P lending is that you are loaning your money to people who may not be able to use traditional lending outlets, such as banks to get the money they need, which could increase their likelihood of default. However, you can view the credit rating and other characteristics of each buyer before deciding to invest.
Investing your superannuation fund
If you are legally employed in Australia, your employer should be contributing 9.5 per cent of your salary in superannuation. While some Australians choose to let the money sit and accrue interest, others choose to invest it. Investing your super in shares, bonds, property, cash or any other assets is possible. This can be done by opening a self-managed super fund or by speaking to a qualified adviser regarding your options.
A self-managed super fund or SMSF can help you get more out of your super in a range of ways, including saving money on fees. The advantages of a SMSF is the control you have as to how the money is invested. Bear in mind that Australian Securities and Investments Commission recommend that you only set up a SMSF if you have $200,000 or more in your superannuation account.
With the right knowledge and education, investing your super is one of the easiest ways to maximize your current net worth. If you want to gain the confidence to consistently make money trading the stock market, learn more about our trading courses. Alternatively, for clients who don't have the time to manage their own investments, we provide an individually managed account service known as Direct Equity, where you can maximize your returns with proven techniques and strategies.