Trading Options: A Reality Check

Have you seen this before? "Earn over $1,500 a week in just 20 minutes a day trading options." If you think about it, you can do almost no work and replace your income. Sounds great doesn't it?
The idea that you can make a lot of money relatively quickly with little to no effort when trading options is what captures the hearts of many. Unfortunately, this fallacy is what costs a lot traders and investors their capital.
So can you really achieve these sorts of returns trading the share market? The simple answer for most individuals is no, without the right knowledge and education.
Trading options is high risk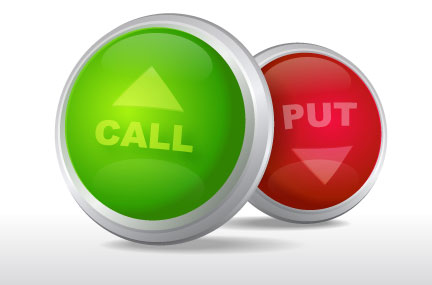 Did you know that statistically nine out of ten people who trade options lose? The simple fact is that trading options is one of the highest risk investment vehicles in the share market. Some would argue otherwise, but anyone who has ever traded this market will agree with me.
The reality is that in order to reduce your risk when trading options, you need to remove most of the profit due to slippage. This is because the strategies you have to use to minimise your risk decrease your potential for profit.
Another sobering fact that I want to share is that of all the options traders I know, very few have lasted more than two years. The ones who have succeeded are those who have gained the appropriate knowledge and experience to trade the share market before they even considered the options market. And only then did they succeed because they became highly skilled, experienced traders.
I am sorry to say but anyone who attends a weekend workshop and thinks they can trade the options market profitably is kidding themselves.
The tortoise and the hare
The desire for quick returns in the share market reminds me of a well-known children's tale from Aesop's Fables—you know, the story of the tortoise and the hare. In this book, the hare is impatient, cocky and willing to take unnecessary risks to win the race. The tortoise, on the other hand, is happy to plod along at a steady and consistent pace. And we all know who wins, don't we?
Unfortunately, I have met thousands of individuals who adopt the "hare" approach to trading. When I ask what returns they are getting on an annual basis, more than ninety eight per cent claim they get less than 10 per cent. So, what is the moral of the story?
Slow and steady wins the race!
So what is the moral of the story? A slow but steady pace in regard to trading is much safer and far less stressful—both in terms of security (that is, the overall risk you take) and the potential financial reward.
A reality check about trading options
The reality is that to be a successful trader in any market you must acquire the knowledge to trade first because ignorance will cost you far more than gaining the knowledge to trade safely. If you think about it, learning to trade is a lot like learning how to drive a car. Once you know how to drive, you can drive any car in the world. Similarly, once you know how to trade, you can trade any market in the world.
If you have simply read some books or attended a weekend course to learn how to trade options, I am sorry to say but you are not fully equipped to trade successfully. I know many people who have lost $100,000 or more with some losing over $500,000 trying to trade fast moving markets.
It seems that the majority of people attracted to trading options are willing to take higher risks believing they can achieve short term profits. But in most cases all they end up doing is losing some or all of their hard earned savings.
Don't get me wrong, I am not saying you can't successfully trade options. You can if you learn the techniques that will ensure your success, which includes understanding how to apply the elements of price, pattern and time.
A common but unfortunate myth is that many traders believe they are timing the market when using technical indicators such as moving averages, MACD's or stochastics. But this is a false assumption that has cost traders a lot of money simply because these indicators are price based, not time based.
Doesn't it make sense that if you want to time the market to take profits, you should study and understand time analysis and combine this with price and pattern analysis, so you have the law of averages on your side? I know many of you would agree.
In fact not only do you require the right knowledge and experience when trading options, but you also need time on your side; that is the time to trade the share market. The faster the market you want to trade the more time you need to trade it successfully. It would be exceptionally hard for anyone to work full time and trade options profitably for any great length of time.
Gaining an education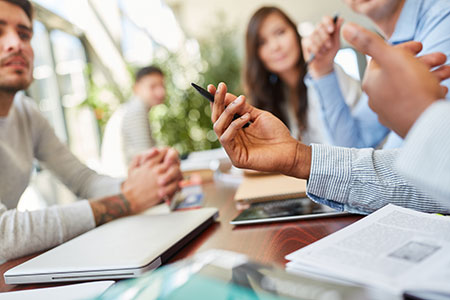 Risk is another crucial factor you need to consider because of the volatility in the options market. Unless you are prepared to lose 50 per cent of your capital on every trade, you would be better off trading a market that suits your lifestyle.
Therefore, although contrary to popular belief, if you invest in top quality stocks and take a low-risk methodical approach to investing over the long term, nine times out of ten you will achieve far higher returns than if you try to beat the market by picking the next boom stock or by trading highly leveraged markets, such as options.

This philosophy is often ignored because, as humans, we believe we can beat the statistics. But the truth of the matter is that most investors actually end up becoming a statistic. Remember, it is not how much you make on any one investment that makes you wealthy; it is how much you do not lose over time.
While it is the promise of instant riches that lures many people into the share market, unfortunately more than 80 per cent of traders lose their money before they even have a chance to gain sufficient experience. If the truth be known, the "tortoise approach" to trading, which at times can be perceived as slow and boring, will ensure you survive long enough to win consistently.
If your goal is to trade the market profitably and you want to learn the strategies that will ensure you succeed, I assure you that if you study the trading courses on offer with Wealth Within, we will guarantee you results if you are prepared to do the work. As many of our client reviews will attest to, we have the right mix of education and support to ensure you become a consistently profitable trader.
Others who read this also enjoyed reading: