The following is a sample of where Wealth Within has been profiled in the media.
Astute Investors Read the Charts
25 Jul 15

After the global financial crisis, we saw a rise in the number of class actions in Australia launched by shareholders claiming compensation against listed companies. Can we blame share holders who question whether they can trust the people who run Australian-listed companies to do the right thing? One example was Sigma Pharmaceuticals (SIP), which settled in the Federal Court in late 2012, paying $57.5 million to shareholders after a class action launched by disgruntled shareholders. SIP had reportedly forecast for growth in 2009, but then posted a loss of $389 million some months later. The share price fell by around 50 per cent...
A Bigger Fish in the Telco Pond
21 Jul 15

Shareholders of TPG Telecom and iiNet have a right to be a little concerned about the close look the Australian Competition and Consumer Commission is taking at the former's proposed takeover of iiNet, and whether the move would substantially lessen competition in the telco sector and put consumers at a disadvantage. However, is this the only issue to be concerned about? Firstly, TPG is a multimedia full service telecommunications company. iiNet is an internet service provider, supporting broadband, telephony and mobile services...
SMSFs Falling Into Illiquidity Traps
15 Jul 15

Speaking to SMSF Adviser, Wealth Within chief analyst Dale Gillham said he is seeing some SMSFs become involved in investments that are too high risk or illiquid for the life stage they are at, which is having negative consequences further down the line. "I'm finding 55- or 60-year olds looking at buying into property and leveraging and buying funds to get into property for their super fund and it's not necessarily a good investment at that stage when you're just about to move into retirement...
Beware Cheap Buys
14 Jul 15

Is now the time to start buying up commodity-related stocks, or is it still buyer beware? With commodities, and most commodity related stocks, in a slump for years, some market commentators are telling investors that it's time to buy''cheap'' for the long term, but this doesn't make it right. It is true that commodities like gold, iron ore, oil, and copper have all been trading in long-term declines, and therefore so have the majority of commodity-related companies.To paint you the bigger picture view, following the high in 2011, copper is down by about 47 per cent, gold 42 per cent, oil 56 per cent, and iron ore 72 per cent...
Australian Market Strong After Miners Gains
06 Jul 15

Wealth Within analyst Janine Cox said the market had shrugged off recent negativity and was also buoyed by better than expected employment figures. "It's easy for shareholders to get panicky quickly," Ms Cox said. "The market is trending upward nicely and I wouldn't be surprised to see further rises."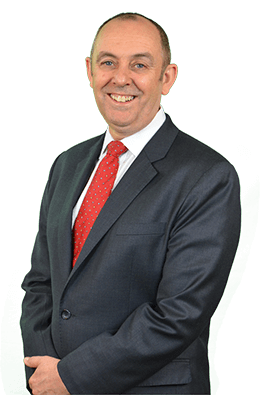 The number one skill all individuals should possess, if they want long-term success in the stock market is the ability to accurately identify direction...
View all Trading Courses