The following is a sample of where Wealth Within has been profiled in the media.
Why Emotional Investing can Lead to Mistakes
03 Sep 20
One thing I've learnt over almost three decades of trading the stock market is that when individuals invest their hard-earned money, they never expect to lose. While on an intellectual level they know it is possible to lose money, they just don't think it will happen to them. This false reality unfortunately means investors tend to make emotional decisions when investing their money, which leads to mistakes when managing their portfolio...
Resist Temptation to Let Emotions Rule Investment
31 Aug 20

"When you invest with a mindset of not losing, you expose yourself to higher risks, which in turn results in one of two issues. The first is you achieve poor portfolio returns and secondly, it increases your stress levels, as you watch your stocks fall in price and your portfolio devalues. Indeed, watching your investments fall without taking the necessary action to exit is the difference between a comfortable, early retirement and working until pension age or, in some cases, longer...

When the Sharemarket Gets Going Arm Yourself With a Plan
14 Aug 20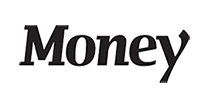 This year the world has been thrust into turmoil with growing fears around the full effects of the COVID-19 pandemic. Concerns are not just about our health, although understandably this is our immediate focus, but also the growing concerns among ordinary Australians around the global economic climate, and how we can secure our future, not just personally but as a nation. Right now, our security and safety are being challenged and these basic physiological needs have to be met in order for everyone to move forward...
$1.6BN Cybersecurity Spending, SSX makes First Listing, Uber Soars and the ASX Small Caps to Watch
07 Aug 20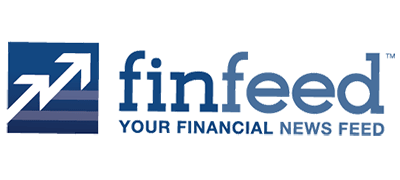 Wealth Within's Dale Gillham says, "This week seems like déjà vu, given that over the past few weeks the All Ordinaries Index has tended to trade higher earlier in the week only to fall away on Friday. Last Friday, the market fell nearly 2 percent, eroding all of the gain from earlier in the week. Therefore, it will be interesting to see if the Australian market can hold up and close above 6,200 points this week...
Early Access to Superannuation Scheme Extended Until Late December
23 Jul 20

Dale Gillham, chief analyst of Wealth Within, said early access to superannuation may leave some short changed when it comes to retirement. "Several people I have spoken to who accessed the money did not need it, but wanted it simply because they do not like superannuation," Mr Gilham said. "While others have used the money to pay bills or reduce debt to give themselves some breathing space during the lockdown, you have to ask is this robbing Peter to pay Paul…