The following is a sample of where Wealth Within has been profiled in the media.
The Best and Worst Performing Shares this Week
02 Jul 21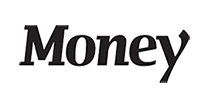 We have come to the end of another financial year says Dale Gillham, Chief Analyst at Wealth Within, and it is at this time that I recommend investors take a look back at what has occurred in the markets over the last 12 months, as this will provide insights into where the opportunities will be in the next 12 months. By June 30, 2021, the All Ordinaries Index had closed up 10.72% for the financial year and historically the Australian stock market achieves a yearly return of between 10 and 20% more than 40% of the time...

Few Aussies Say it's a Good Time to Buy Property Due to Recent Boom Prices
30 Jun 21

Booming property prices have buried Australians' optimism about the housing market and few now think it is a good time to buy a home. This is despite record low interest rates and a raft of government incentives for first homebuyers. Finder.com.au's latest insights report showed buyer sentiment, measured by the proportion of Aussies who say they think it is a good time to purchase, has dropped to just 39 per cent. Wealth Within chief analyst Dale Gillham said many Aussies may have reached the point where they are considering other assets for investment. "We are seeing a large percentage looking at cryptocurrencies and the stock market for easier access and better returns," he said...
Stake to Add ASX Trading
22 Jun 21

The menu of a handful of retail trading apps that offer access to both the Wall Street and Australian stock exchanges just got a little bit longer. Stake has announced that they'll begin trading stocks and ETFs listed on the ASX later this year. Wealth Within chief analyst Dale Gillham recently warned that while trading in foreign exchange and other leveraged markets by retail clients has increased substantially since the COVID-19 pandemic began, a lot of the hype around such platforms leans on the inexperience of unwary retail clients. According to him, "What most retail clients fail to understand, however, is that when they trade with a broker who is a market maker (where they make the market), they decide on the spread between the bid and ask price...
ASX Set to Dive After Turbulence on Wall St
21 Jun 21
Dale Gilham, chief analyst at Wealth Within, says the ASX is still to hit a yearly high. "For a second week in a row, the All Ordinaries Index has been relatively flat with the index barely in the green for the week," he writes in a note. "That said, it rose early in the week to achieve a new all-time high of 7655 points by mid-week, which is just above my target of 7600 points. As I said last week, while it is possible the Australian stock market could trade higher, it is wise to be cautious and it may pay to prepare for the market to fall away anytime soon...
Post COVID Stocks to Watch
18 Jun 21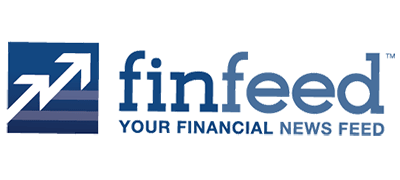 According to Dale Gillham, Chief Analyst at Wealth Within this week, the Australian Bureau of Statistics released some good economic data regarding our economy, reporting GPD growth of 1.8 per cent for the March quarter, which is ahead of expectations and much better than many other countries. With vaccines rolling out across the world, everyone is looking towards 2022 where it is expected that life will return to something more akin to normal. So, which stocks will benefit as the Australia market and the world opens again and which stocks are likely to continue to struggle...