The following is a sample of where Wealth Within has been profiled in the media.
Access to Super Extended to December After Three Million Desperate Australians Flocked to Bag $10,000
23 Jul 20

Wealth Within chief analyst Dale Gilham said some of those who have dipped into their super early didn't need the extra cash. Mr Gilham said they will pay the price in 20 years time. 'If you take $10,000 out of superannuation, then according to ASIC's compound interest calculator, your superannuation would be worse off by around $27,000, assuming a compounded growth rate of 5 per cent over 20 years,' he said. 'If you take the full $20,000, then you will be over $54,000 worse off in 20 years based on the same compounded growth rate...
# Got Money: ASX Goes Sideways
23 Jul 20

Regular guest Dale Gilham, Founder/Executive Director of Wealth Within returns to update Elizabeth on what's happening with the stock market. In a nutshell the ASX is experiencing high volatility due to uncertainty about what's happening with Covid 19, resulting in it moving sideways rather than up or down. Dale and Elizabeth unpick what is behind this activity including our relationship with the US, high levels of retail trading, the effect of chat forums and market app Robin Hood, Tesla and hedge funds and whether we are on our way to a cashless society...

Picking Your Portfolio – Is Less Really More?
20 Jul 20
The theory is based on the concept of investing in sectors that counterbalance other sectors that are likely to underperform in order to balance out the portfolio. While on the surface this may seem like good advice, all it really does is limit the potential profits that are achievable because you are holding onto stocks in the portfolio that are falling…
The $54,000 Cost of Early Super Drawdown
13 Jul 20

People who access the full $20,000 available from the Federal Government's hardship early release superannuation scheme will be over $54,000 worse off in terms of their retirement balance in 20 years' time. That is the assessment of Wealth Within chief analyst, Dale Gilham who has added his voice to those questioning the long-run fall-out from the early release scheme...
Ride the Market or Sell Now?
03 Jul 20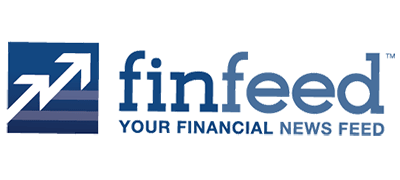 There is an old saying that we learn from our mistakes. But if this is true, why do people continually make the same mistakes believing it will be different next time? It is not unusual to see portfolios with losses on individual positions of between 50 and 90 percent, especially in times when the market has had significant falls like we experienced in March of this year…