The following is a sample of where Wealth Within has been profiled in the media.
Shorting Stocks: How Does Short Selling a Stock Work?
01 Feb 21
You may have heard a lot of confusing terms like 'short selling a stock' and 'short squeeze' floating about in the news following the share price surge in a video game business called GameStop. Here to hopefully clear things up a bit is Wealth Within's Chief Analyst Dale Gillham. What is shorting a stock?
Basically, you're borrowing the shares of a company you expect to fall in value. The idea is to sell the borrowed shares straight away, then buy them back later at a cheaper price after the value has fallen, before returning them to whoever you borrowed them from (usually a stockbroker). "It's like selling a house you don't own to buy it back later," Mr Gillham told Canstar...

The Best and Worst Performing Sectors on the ASX this Week
29 Jan 21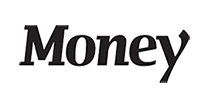 We all know the saying that history repeats itself - says Wealth Within's Dale Gillham, yet when some mass event occurs we tend to think this time it will be different, which is even more prevalent in those who are younger or far less experienced. I say this because for centuries, the cycles of fear and greed in the stock market cause bubbles whether it is with individual stocks or markets and with every bubble there is the inevitable bust that leaves destruction and devastation in its wake...
Support is Needed to Bridge the Wealth Divide
22 Jan 21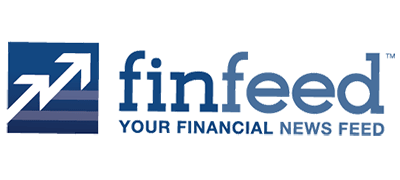 Dale Gillham, chief analyst of Wealth Within, said the past few months has certainly been interesting for everyone around the world, not just politically but in terms of health and quality of lifestyle. Some of the issues have brought us closer together while others have torn us apart. However, one thing is for certain, all these world events have affected our wealth, not just as a nation but as individuals. Over many decades, we have seen the divide between the haves and the have-nots in many countries grow, including Australia. Despite our country being considered wealthy, I have to question if this is really the case...
All Ords Set for New Record by February, Analyst Predicts
19 Jan 21

The All Ordinaries lost 48.40 points on Monday, falling by 0.69 per cent to 6,938.40, while the ASX 200 also experienced losses, falling by 0.78 per cent to 6,663.00 points. But, despite a slow start to the week, Wealth Within's chief analyst, Dale Gillham, believes the Australian stock market is set to rally in early 2021, beating its previous record of 7,230 points set on 21 February 2020. "The Australian market is strong. We have handled COVID relatively well and are getting back to work," he said...
Is the Market Doomed Under Biden?
19 Jan 21

A change in the presidential party in the United State did little to change the direction to the market in 2016 and investors should be wary of making any knee-jerk investment decisions based on political assumptions, according to Wealth Within. Dale Gillham, Wealth Within chief analyst, said during Trump's reign the Dow Jones Index grew over 50% and the question that needed to be asked was whether the current bull market would continue during the Biden administration. "While we could debate for hours the performance of the stock market under each political party, right now the statistics are inconclusive," Gillham said...