The following is a sample of where Wealth Within has been profiled in the media.
5 Steps to Start Investing
09 Jan 19
Dale Gillham shares with the Channel 10 audience through Studio 10, Channel Ten Play and Ten Daily his 5 steps to start investing.
Winners and Losers: Australia's Best and Worst IPOs of 2018
02 Jan 19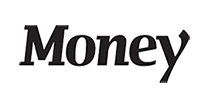 According to Dale Gillham, buying an IPO is like flipping a coin because you have a 50/50 chance that your investment will be worth less than what you paid within the first 12 months. And some stocks will never recover back to their list price, no matter how much you hope and pray. For those of you who have read Dale Gillham's latest book Accelerate Your Wealth – It's Your Money, Your Choice, you would understand that a 50 per cent chance of success in a trade is not even close to the probability you need before you invest. He always recommends that you only ever enter a trade where your probability of success is 70 per cent or greater...
Accelerate Your Wealth: Liquidity in the Stock Market
21 Dec 18
In this weekly segment on Proactive Investors Dale Gillham explains why it is important to understand liquidity and risk in the stock market. https://www.proactiveinvestors.com.au/companies/stocktube/11683/accelerate-your-wealth-wealth-within-s-gillham-explains-liquidity-in-the-stock-market-11683.html
Market Goes Bullish to Bearish
14 Dec 18

The market has shown signs of turning from bullish to bearish, but materials, energy and healthcare look ready to run, according to chief analyst at Wealth Within, Dale Gillham. Gillham said materials were the best performing sector the past week, with strong rises from Rio, BHP, and FMG, supported by a weakening Australian dollar and rising iron ore prices. Energy and information technology also looked good, while telecommunications was down around four per cent, and it is down around 18 per cent for the year...
No New Year's Cheer For Iron Ore
03 Dec 18
Wealth Within's Dale Gillham is even more optimistic, saying he thought the news around iron ore was "a bit overcooked" because it's hardly news that China's economy is slowing. He said that the materials sector continues to be attractive to investors because the US economy is expanding, as is Australia's and while growth is slowing in China, it's still expanding at one of the fastest rates in the world. "BHP, RIO and FMG are all down over 10 per cent from their highs, and yet they are all searching for a low before the next rise," Mr Gillham said. "I believe the time to start looking to add them to your portfolio is not too far away."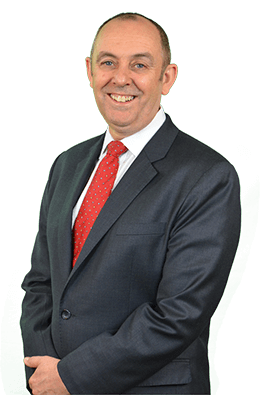 The number one skill all individuals should possess, if they want long-term success in the stock market is the ability to accurately identify direction...
View all Trading Courses