The following is a sample of where Wealth Within has been profiled in the media.
Got Money: ASX - What Next?
31 May 20

Dale Gillham, chief analyst of Wealth Within was interviewed on Joy FM.
A Beginner's Guide to Investing in Shares During the COVID-19 Pandemic
20 May 20
Chief investment analyst at Wealth Within, Dale Gillham says the market may seem daunting now, but it will settle down and we'll eventually see another bull market come about, just as we'll see another bear market, in other words, this is not an arena for short-term thinking. Gillham says that in volatile and unpredictable markets, the best strategy is to always invest for safety...
Never Lose Sight of the Need to Keep Our Level of Debt in Check
16 May 20

There has been a long-held belief over many generations of the need to pay off our mortgage as fast as possible. As a consequence, it was common to find Australian's in their 50's and 60's who had done just that - although it was also common to find they had not planned for retirement, with many reliant on the aged pension. But times have changed and property prices have soared over consecutive decades as a result of easier access to credit, not to mention the marketing hype around property encouraging individuals to buy bigger homes, pools, cars and holidays...
3 Simple Rules for Investing in a Volatile Market
10 May 20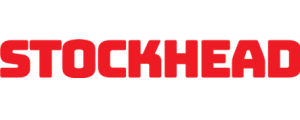 Wealth Within chief analyst Dale Gillham says when it comes to the stock market, "investors are more like children diving their hands into a lucky dip hoping they will get something good". Being hard-headed about following simple rules when investing is how not to lose money, he says. Only buy quality blue chip stocks, Gillham says...
Market Likely to Turnaround
04 May 20

There are promising signs that the market will turn return to being strong this year as the ASX All Ordinaries Index has stayed above 5,000 points and is rising. Wealth Within's chief analyst, Dale Gillham said there was a distinct turnaround in the market last week as it moved to its highest level in seven weeks, and he believed there would be a more sustained rise over the next month...