The following is a sample of where Wealth Within has been profiled in the media.
Six Australian Companies Tipped to Beat COVID Blues
21 Oct 20

Dale Gillham, the chief analyst at Wealth Within, picks Wesfarmers (WES), the conglomerate that owns Bunnings, Kmart and Officeworks, among other businesses. "It is one of our favourite growth stocks and pays a reasonable fully franked dividend of around 3.3 per cent. It deserves a place on any serious investor's list," Gillham says. "Wesfarmers has the capital to make a number of significant investments in the next five years to boost shareholder equity," he says. Gillham also likes Macquarie Bank (MQG), the global financial services group operating in 31 markets in investment banking, asset management, retail and business banking, wealth management, leasing and asset financing...

Why You Should Look to the Future Instead of Trying to Buy Yesterday's Returns
16 Oct 20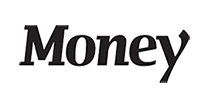 There is an old saying when it comes to investing that you can't buy yesterday's returns. In essence, this means that if an investment rises in the previous year and you don't own it, then you missed out. That said, I believe it also means you can't expect the return to be repeated in the following year. Unfortunately, many investors attempt to buy yesterday's returns by looking at the best performing sectors or stocks, and invest in the hope they will achieve that return or better in the future. But this is exactly the opposite of what they should be doing, which is echoed in Warren Buffet's statement that investors should buy in doom and sell in boom...

What to Look for When Directly Investing in Companies
09 Oct 20
Have you ever seen an amazing recipe that made your mouth water, yet when you tried making it the dish turned out to be a disaster? This raises the question: Did you miss a step or did you do something wrong? This same analogy can be applied to the stock market because profitable investing should be as simple as following a recipe but all too often investors end up experiencing what they hoped to avoid…


Will Further Lowering of Interest Rates be Beneficial?
28 Sep 20

While there is speculation the Reserve Bank of Australia (RBA) could further reduce interest rates to stimulate the economy, at a quarter of a per cent interest rates are very unlikely to go much lower, it is time to re-think the strategy, according to Wealth Within. Wealth Within's chief analyst, Dale Gillham, said it would be also highly likely that this low interest rate environment would last a few more years so now was a great time to look at the benefits of reducing your mortgage versus using the extra cash flow and/or home equity to fund further investments...
Re-think Your Wealth Strategy: Pay Off Your Home Loan or Invest?
25 Sep 20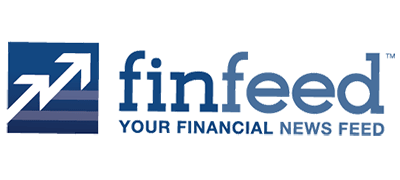 With the RBA board due to meet on 6 October, speculation is mounting as to whether they will reduce interest rates further in a bid to stimulate the economy. Since 2016, interest rates have been reduced five times and are now at an historical all-time low, and while Australia has weathered the COVID storm quite well, I don't think anyone would agree that the economy is in great shape...