The following is a sample of where Wealth Within has been profiled in the media.
Market Wrap: Pizza is Outperforming Gold or Silver
18 Sep 20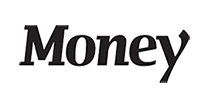 Despite the uncertainty and challenging times this year because of COVID-19, many investors flocked to defensive assets, such as silver and gold, which has paid off handsomely, particularly given that the All Ordinaries Index is down more than 10%. Since January 1, 2020, gold is up around 24% while silver has performed even better, as it is up more than 40% for the year. While these figures indicate that these were great investments this year, you cannot compare an index of stocks, such as the All Ordinaries Index against a single commodity...
Massive Brazilian Iron Ore Project Could Crimp Australian Supply
14 Sep 20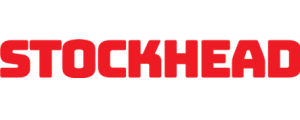 The Brazilian miner's iron ore production is set to reach 260 million tonnes per year in 2024. This production expansion could impact Australian iron ore shippers, Dale Gillham, chief analyst at financial services firm Wealth Within, said. "While Brazil has been bit hard with COVID-19 infections, which is slowing down attempts to get the Serra Sul 120 project up and running, the big issue facing Australian miners right now is our strained relationship with China...
New Investors Have Hit Market, Buying Into Tech Stocks
07 Sep 20

Ausbiz interviewed Dale Gillham who is the Chief Analyst at Wealth Within and an international bestselling author, on a live segment about investing in tech companies...
Why Emotional Investing can Lead to Mistakes
03 Sep 20
One thing I've learnt over almost three decades of trading the stock market is that when individuals invest their hard-earned money, they never expect to lose. While on an intellectual level they know it is possible to lose money, they just don't think it will happen to them. This false reality unfortunately means investors tend to make emotional decisions when investing their money, which leads to mistakes when managing their portfolio...
Resist Temptation to Let Emotions Rule Investment
31 Aug 20

"When you invest with a mindset of not losing, you expose yourself to higher risks, which in turn results in one of two issues. The first is you achieve poor portfolio returns and secondly, it increases your stress levels, as you watch your stocks fall in price and your portfolio devalues. Indeed, watching your investments fall without taking the necessary action to exit is the difference between a comfortable, early retirement and working until pension age or, in some cases, longer...