Retire Comfortably: Stock Markets for Beginners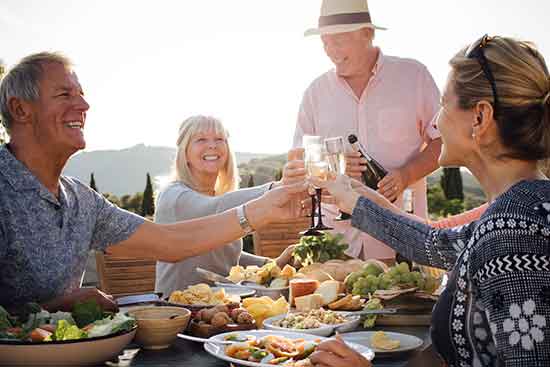 It's never too early to start preparing for retirement, but as the time gets closer, it's important that you know what savings you need to continue to live a good quality of life. According to the Association of Superannuation Funds of Australia's Retirement Standard, a single Australian requires $43,787 per year to retire comfortably.
As a white collar worker, would your current superannuation fund support a comfortable retirement? In many cases, Australians have to opt for a modest lifestyle once they retire, because that's all they can afford.
But there are other options. More and more people are choosing to learn how to trade in shares in order to provide an additional income stream and peace-of-mind for themselves and their families, to support them once they retire.
In this article, we'll be looking at how you can learn to invest confidently and competently, even if you're a complete beginner.
Could you achieve a healthier, happier retirement?
As you get older, your job can feel more demanding and straining. Whether you sit behind a desk or you're dealing with the public, both physical and mental impacts are placed upon you, which can worsen as you age.
Common health complaints among white collar workers include work-related stress, neck and back pain, sleep problems, eyesight issues, depression and more. In an era where the Pension Age in Australia is 65½ (and expected to keep rising), health issues are a growing concern for older workers.
Additionally, ageing employees may naturally become less capable of carrying out their role to the same standard as before. Reaction times and memory can slow down, so that although white collar workers tend to retire later than blue collar workers, the strain on their mental state may still be great.
That's why more people are putting their health first and finding alternatives to extending the length of their career. By learning how to invest in shares, you could retire earlier and still be financially comfortable - not to mention lessen the stress on your mind and body. Being able to profitably trade in the stock market means that families across Australia can still enjoy the things they like (such as holidays, cars, boats, etc.) and have the funds to provide a high quality of education for their kids.
The benefits of learning to trade
Even if you've never previously worked in finance, business or accounting, you could still learn to trade as long as you have the right resources. Wealth Within provides Australia's highest standard of education in share trading, taking the guesswork out of investments for people like you.
Here are just some reasons to properly educate yourself in the stock market, even if you're a complete beginner:
You can watch all the YouTube videos and tutorial videos you like, but they often provide conflicting advice that doesn't account for market predictions and human psychology. Learning with Wealth Within provides the knowledge and practical skills you need for success
While the average return of the stock market fluctuates, we see overall increases per annum over any ten year period. A long-term investment could see attractive returns
Profitable shares can contribute nicely to your retirement nest egg, often being more lucrative than other assets
Backing yourself with the proper knowledge lowers the risk of investment and is recommended over blindly entering the market
Start on the right foot with How to Beat the Managed Funds by 20%. This bestselling book by Dale Gillham provides simple DIY market share strategies with an easy, practical way to approach the share market so you can reduce your risk and increase your chances of making a profit. You may also want to consider his latest award winning book, Accelerate Your Wealth - It's Your Money, Your Choice.
How to make extra money when you retire
The share market isn't black-and-white, as so many online "experts" would seem to suggest. There are also no quick wins and tips that work for every market. To become a profitable trader, you must first develop the mindset of a trader, educate yourself and stay focused on your investment goals.
In such a volatile and risky landscape, it pays to invest in your own knowledge - failing to do so can lead to financial losses.
Professional and retail investors across Australia are seeing the benefits of learning to trade the stock market with Wealth Within. Equipped with advice from industry experts, as well as the tools for success and a mentor to keep you on track, our students learn techniques to analyse the market with more certainty than over 95% of other traders.
We offer Australia's only government accredited and internationally recognised share trading course, designed for both complete beginners and those who have already entered the market but would like to learn additional trading strategies that will ensure they are profitable in any market condition. We recommend starting with the Diploma of Share Trading and Investment or the Trading Mentor Course.
The testimonials and reviews from Wealth Within students reflects how learning to trade can truly change your life.
Invest in yourself
Begin the journey towards financial freedom with Wealth Within. Equip yourself with the tools you need to confidently trade in stocks; we've got the books and trading courses to advance your knowledge and place you in an advantageous position. To speak to a member of our team, call 1300 858 272 or Email and they will provide you with any further information you need.