Technical Analysis vs Fundamental Analysis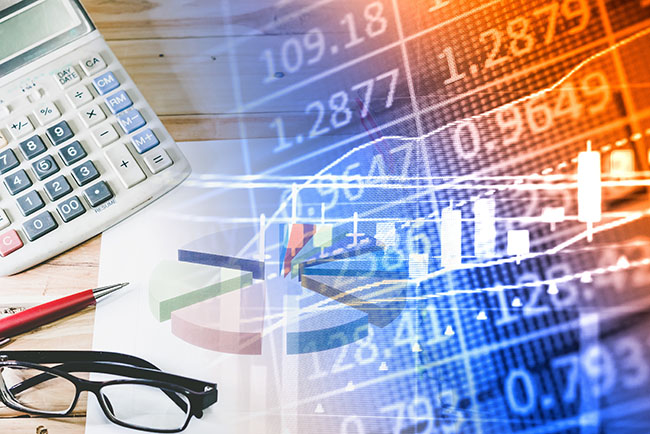 Technical and fundamental analysis are the two main forms of analysis used in financial markets. So, what's the difference between the two and which strategy should you use?
Technical analysis
Technical analysis simply looks at the data of price, pattern and time to analyse the movement of a stock or market. The assumption is that what has occurred in the past will likely occur again in the future.
In other words, a technical analyst uses patterns in market data to identify trends and make predictions about where the stock is likely to go based on how it has unfolded in the past.
Fundamental analysis
Fundamental analysis, on the other hand, is a method of evaluating a company in an attempt to understand its intrinsic value. This is done by examining economic, financial and other factors that influence the business.
In short, this is called value investing, as the analyst is attempting to identify a stock or market that is undervalued in order to buy the asset or to to identify stocks or markets that are overvalued in order to exit their position.
Technical versus fundamental analysis: which one should you use?
There are often two distinct camps when it comes to analysing the market, although both styles of investors will argue that one form of analysis is better than the other. However, this need not be the case, as both methods are valuable and each has its positives and negatives.
The style of analysis you choose to use will depend on your personal preference and how you wish to manage your portfolio or stocks because, in most cases, a technical analyst and a fundamental analyst have different goals in mind.
For example, the technical analyst attempts to identify trends where they can enter and exit over a shorter period of time, which means they are essentially looking at the strength and weakness of the buyers and sellers.
Fundamental analysts, on the other hand, attempt to take longer-term positions and, as such, the analyst is more concerned with the underlying profitability, asset base and business practices of a stock. So what kind of analysis do I use? Predominantly, I use technical analysis although I also use fundamental analysis to back up what I see in the charts.
We also teach both methods in our flagship course the Diploma of Share Trading and Investment and how you can use these methods to your advantage.
What form of analysis do we teach at Wealth Within?
When analysing a stock, we begin by looking at the charts (monthly and weekly) of a company to gauge market sentiment and then we apply various technical analysis techniques to provide some insights into how far the stock is likely to rise. We then conduct a fundamental analysis review of the company using four distinct criteria. You can review the four key fundamental factors that I encourage all traders and investors to analyse before investing in stocks.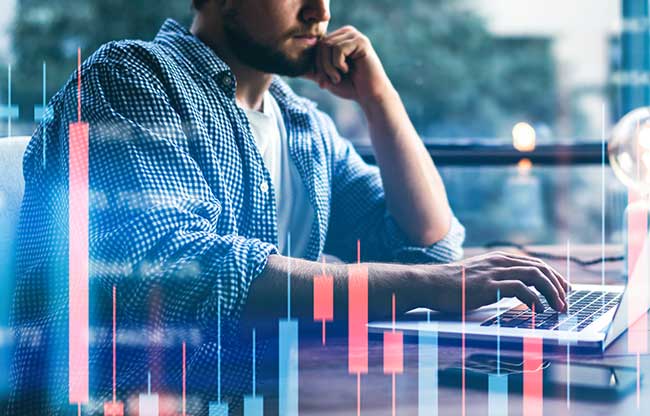 Combining both methods ensures we achieve a higher probability of being right in our analysis.
Often fundamental analysts spend countless hours attempting to analyse a company's financials before deciding not to purchase the stock. Using technical analysis, however, speeds up this process, as you can narrow down your selection of stocks to place on your watch list prior to undertaking any fundamental analysis.
Typically, fundamental analysts are looking at what to buy or sell, while the technical analyst is looking at when to buy and sell, which is why there is value in using both methods in your trading. This combination usually works best when a stock is severely oversold and buying too early could prove to be costly given that investors who use only fundamental analysis often buy only to see their position continue to fall.
The reverse also occurs where investors are exiting an overvalued stock, with the stock continuing to rise after they exit. However, by combining both methods, it gives you the best of both worlds.
For those of you who are new to the market and want to get into trading but not sure how to go about it or you just want to understand how you can take a low risk, safe approach in your trading, our Trading Mentor Course is the perfect options, as we teach both methods of analysis and how to use them to start profiting from the market.
You may also enjoy watching our live Stock Market Show every Tuesday night from 7-8pm, where we analyse stocks and answer your most burning questions.
If you would like to know more, give us a call and we can talk about what you want to achieve and how you might go about achieving your goals.